I sat on a jury years ago, 2nd degree attempted murder case. One day the defendant wore sneakers with his suit to court. It was that day I knew he was guilty.
Latest posts by blaxabbath (see all)
Ok, settle down. Yes, yes — it's the Raiders. The pre-LA rendition of the post-LA version of the west coast's most punchline of a sports franchise. If their population were white, Oakland would be cutting in on Cleveland's national exposure as the most suffering fan base. The team that inspired such characters as Tony Sparano's Football and Guy Robbing Convenience Store In Raider's Helmet. Yes they're last in the NFL's preseason power rankings. Yes they're flirting dangerously close with the CBA's salary FLOOR. And, sure, they're still playing at the same stadium with the sewage problem with a Twitter account. But this preview isn't just another excuse to bash on the Raiders with a signature one-liner we can tweet out to gain clicks. Go to other sites for that predicable #content. This is [DFO] — try having a little class sometime.
What's that? We have a @[DFO] Twitter account? Oh….is it too late to add in a line about, "When I heard Ballghazi was settled, I had no idea it would change the Raiders LIKE THIS…."? Oh, it is? Fuck it. Just do the boring version then.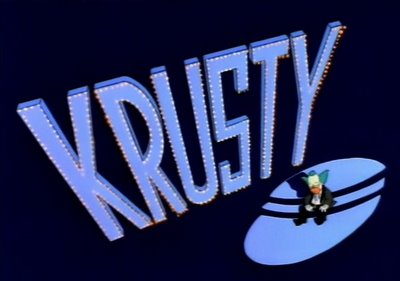 Send in the Raiders.
Those daffy laffy Raiders.
Send in those woeful, O-dot-Co ful, paid-so-technically-pro Raiders.
Send in…the Raiders. (sobs)
After replacing Raiders fans most relatable coach in years (mostly due to his love for shallow graves), noted axe enthusiast Jack Del Rio has taken over the helm of this once-proud franchise. Though he packs a very mediocre record, the optimist sees that he may very well be the Mark Jackson this team needs to get their legion of young (read: cheap) players out of the cellar. And after missing out on every single big name high dollar free agent in the offseason, coaching is literally the only hope for the Raiders to field a respectable team in 2015.
Respectable team — that means not almost blowing a game because you're busy celebrating a 3rd down sack.
Respectable team — that means not letting Tre Mason put up 34 fantasy points on you the next week in a 52-0 shutout by the Rams.
Respectable team — that just, in general, means playing at a level that doesn't prompt your veteran defensive presence to use the terms "suck" and "embarrassment" in a post-game presser.
Hope for 2015 started with the addition-by-subtractions of Darren McFadden and Matt Schaub. Michael Crabtree seemed like a perfect fit for the Raiders in 2009 when they passed on him for speedy brickhanded WR Darrius Heyward-Bey, leading to an eventual Crabtree holdout that lasted until October of his rookie season. In a true Commitment to Excellence, Oakland picked him up on a one year deal. Additional positive roster adds included DT Dan Williams, Super Bowl 48 MVP Malcolm Smith, and first round draft pick Amari Cooper.

"It doesn't hit you til you sign on the dotted line."
In other good news, the Raiders will now be paying their Cheerleaders at or near minimum wage. So, you know, that means there will be at least a couple non-Raiders in the stadium on Sundays who earn a taxable income.
That all said — 2015 is going to be a long season for any Raiders fan with any expectations (read: Raiders fans). Parody in the NFL has its limits and, while I don't know the specific boundaries of said limits, I do know what side Jack Del Rio and a second year quarterback fall on. With Crabtree and Cooper on the outside, Carr's passing game will at least be appealing — but probably ineffective as Latavius Murray is not an amazing pass blocker and the current #2 back is Trent Richardson.
Oh — did I not mention another preseason add was Richardson on a three year $3.8 million dollar contract? Hmmm — well, he was. Now back to the real optimism — the Raider defense!
Defensively, the Raiders should also be a force against teams that don't call pass plays over four yards. But, if the Manning does get gutsy, Taylor Mayes is available to finally end Wes Welker's playing-on-borrowed-time career/life (Note: I did not know Welker was a free agent when I wrote this but I'm leaving it in so I can justify embedding the Mayes video). With Ken Norton Jr. at the helm and another year of the Big Khalil Mack Attack — the only question mark is going to be in covering receivers. But, you know, that's assuming Mack and Dan Williams haven't already brought down the quarterback and torn him limb from limb.
Special teams are still anchored by The Polish Powder Keg, first round draft pick Sebastian Janikowski, who will now be supported by noted punter target, Trindon Holliday.
Prediction: 5-11, then 9+ wins for the next six seasons* —  The Raiders ate tens of millions in dead money in 2013 and 2014 to clear the books for a fresh start. The team is now out of the darkness and at ground zero. Obviously this is not the ideal free agent situation but GM Reggie McKenzie is showing a team trending upward (and southbound about 400 miles) and, as cases such as Seattle and Arizona have shown, a lot can change in just a couple years. On paper, the Raiders have the makings of a strong future — young, cheap, serviceable quarterback; WR threats; defensive anchors; experienced coaching; loyal fans; 3 Super Bowl rings — yessir, it's hard to argue that any influence could stop this perfect storm of rebuilding…
*Oh.
Disclaimer: if you follow my Instagram account, you know Raiders Backup Quarterback Christian Ponder moved in about two miles from my house over the summer. But still, I'm a purist. No ads on [DFO] means no favoritism with teams, sponsors, players, or neighbors. Be they a pro football player, a school teacher, or that dude across the street from me who was bitching about how long that place on the corner (right next to him) took to sell while his Christmas lights are still up — no one is safe from these takes.