The Maestro is a mystical Canadian internet user and New England Patriots fan; when the weather is cooperative and the TV signal at his igloo is strong enough, he enjoys watching the NFL, the Ottawa Senators & REDBLACKS, and yelling into the abyss on Twitter. He is somehow allowed to teach music to high school students when he isn't in a blind rage about sports, and is also a known connoisseur of cheap beers across the Great White North.
Latest posts by The Maestro (see all)
We're now just a week away from the kickoff to the 2018 CFL season! Last week, I previewed the four teams from the CFL's East Division – Hamilton, Montreal, Ottawa, and Toronto; this week I'll be bringing you a quick overview of each of the five West Division teams. Reminder as well to those who are interested – I've started a weekly pick 'em pool if you feel like predicting game matchups this season – check it out at the link below if you haven't already entered into this yet!
http://www.pooltracker.com/join.asp?poolid=148402
BRITISH COLUMBIA LIONS
Founded: 1954
Home Stadium: BC Place, Vancouver, BC (54,500)
Grey Cups: 6 (1964, 1985, 1994, 2000, 2006, 2011)
2017 Record: 7-11, 5th in West Division; missed playoffs
GM: Ed Hervey
Head Coach: Wally Buono
Starting QB: Jonathon Jennings
Famous Alumni:
John Beck, QB (yes, he of former Washington Redacteds starters – no, he wasn't good up here, either)
Austin Collie, WR
Jim "Dirty Thirty" Young, WR/RB (first Canadian Interuniversity Sport [CIS] player drafted to the NFL – Minnesota Vikings, 1965, from Queen's University. Also a great nickname, though I don't know where it comes from.)
Cameron Wake, DE
Fun Facts: One of the main rivals of the BC Lions is actually the Montreal Alouettes, clear across the other side of the country; the two teams have a long-running Labour Day series that is similar to the game traditionally played between Toronto and Hamilton that same weekend. The Lions are also the first team from Western Canada to win a Grey Cup at home, in 1994, and also the only team to beat an American-based team in a Grey Cup, also in 1994 against the Baltimore Stallions.
The Training Camp Scuttlebutt: After a disappointing 2017 season, there will be changes coming to the Lions organization – just not all at once. Former GM Wally Buono, the winningest coach in CFL history, hired former Edmonton Eskimos GM Ed Hervey as his replacement in the front office, and he'll stick to the sidelines as he finishes out the final season on his coaching contract. After that? Well it's hard to say what will come of the Lions. A number of key pieces, particularly on defence, have jumped ship in the offseason, and while QB Jonathon Jennings did regress hard last season and likely won't have as poor a season this time around, it's still going to be a tough slog for the Lions playing in a division where the four other teams all have high-octane offences. This is a really important time for BC – the organization has a lot of questions to answers, not only on the field, but also off it as well. With attendance continuing to drop year over year, and with the MLS Vancouver Whitecaps taking over as the hottest commodity playing out of BC Place, there's a lot that needs to be changed about how the team markets itself in order to stay relevant in a constantly growing sports market.
Key Additions: QB Cody Fajardo (FA); DB Keelan Johnson, Cauchy Muamba, Otha Foster (FA); RB Travon Van (FA)
Key Subtractions: LB Adam Bighill (FA); DB Ronnie Yell, Craig Roh, Anthony Gaitor, Chandler Fenner, Loucheiz Purifoy (FA); DL Alex Bazzie (FA); QB Alex Ross (released)
2018 Record Prediction: 8-10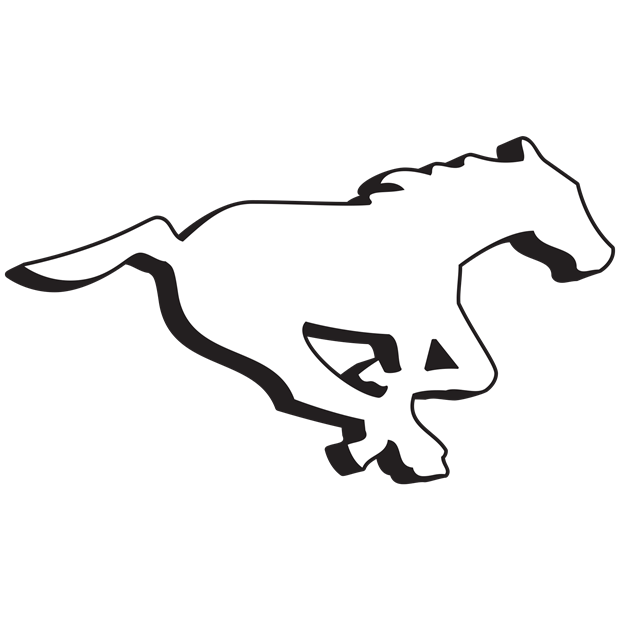 CALGARY STAMPEDERS
Founded: 1945
Home Stadium: McMahon Stadium, Calgary, AB (35,400)
Grey Cups: 7 (1948, 1971, 1992, 1998, 2001, 2008, 2014)
2017 Record: 13-4-1, 1st in West Division; lost to Toronto in Grey Cup
GM: John Hufnagel
Head Coach: Dave Dickenson
Starting QB: Bo Levi Mitchell
Famous Alumni:
Doug Flutie, QB (won the 1992 Grey Cup as the starter)
Jeff Garcia, QB (played 1994-98, won the 1998 Grey Cup, and was a 4-time All-Star before jumping to the San Francisco 49ers)
Dwayne "The Rock" Johnson (was on the 1995 practise roster as a LB)
Fun Facts: The 1948 Stampeders are the only professional Canadian football team to ever have a perfect season, when they went 12-0 and won the Grey Cup in Toronto against the Ottawa Rough Riders; the celebrations were so epic that they had a giant pancake breakfast on the steps of Toronto's City Hall and were even riding horses through the lobby of that city's famous Royal York hotel.
The Training Camp Scuttlebutt: Two straight years as the top team in the CFL regular season… and still nothing to show for it whatsoever. After losing back-to-back Grey Cups in spectacular choking fashion, there were naturally always going to be some changes coming to the Stampeders, who despite the heartbreaking losses, continue to be one of the model franchises in the CFL for drafting and developing young talent. Top RB Jerome Messam and DE Charleston Hughes are both gone, ending up with the Saskatchewan Roughriders, while a huge host of other key faces retired as well. While injuries did play a key part in preventing the Stamps from finally pulling out a victory in the big game thanks to having so many second- and third-stringers in starting slots, it's still not much different than what many other teams faced last season as well. With Edmonton getting healthier and Saskatchewan getting even deeper on offence in the off-season, they'll be in tough to win their third straight division title; they'll certainly be competitive, but it will interesting to see who ends up starting, particularly at running back, where Jerome Messam was a force to be reckoned with.
Key Additions: DB Adam Berger (FA), DL Ese Mrabure (FA)l OL Derek Dennis (FA); DL Cordarro Law (return from injury)
Key Subtractions: QB Andrew Buckley (retired); WR/KR Roy Finch (retired); RB Rob Coté (retired), Jerome Messam (FA); DB Josh Bell (retired), Tommie Campbell (FA), Shaq Richardson (released to NFL); LB Deron Mayo (retired); OL Dan Federkeil, Pierre Lavertu (retired); WR Rory Kohlert (FA), Marquay McDaniel (released); DE Charleston Hughes (trade),
2018 Record Prediction: 11-7
EDMONTON ESKIMOS
Founded: 1949
Home Stadium: Commonwealth Stadium, Edmonton, AB (56,302)
Grey Cups: 14 (1954, 1955, 1956, 1975, 1978, 1979, 1980, 1981, 1982, 1987, 1993, 2003, 2005, 2015)
2017 Record: 12-6; lost in West final to Calgary
GM: Brock Sunderland
Head Coach: Jason Maas
Starting QB: Mike Reilly
Famous Alumni:
Warren Moon, QB (longtime Houston Oilers QB and 5-time Grey Cup winner, 2-time Grey Cup MOP, 1983 CFL MOP)
Henry "Gizmo" Williams, RB (5'6″, 185 lbs, a forerunner to Darren Sproles & Devin Hester – one of the greatest kick returners in CFL history with 31 kick return touchdowns – 26 punts, 2 kickoffs, and 3 on missed FGs)
Chris Getzlaf, WR  (brother of NHL Anaheim Ducks captain Ryan Getzlaf)
Fun Facts: The Eskimos won 5 straight Grey Cups between 1978-82, and this streak of dominance is considered to be the best that the CFL and all of Canadian football has ever seen in its history. The team also made the playoffs in 34 consecutive years between 1972-2005, a feat no other team has equalled in any North American pro sports league. Commonwealth Stadium is the largest stadium in the CFL, and is also the traditional home of the Canadian national soccer teams due to its size and its use of a real grass field until 2009.
The Training Camp Scuttlebutt: Mike Reilly is the best quarterback in the CFL, in my opinion. Even after losing two of his most key receivers in Brandon Zylstra and Adarius Bowman, he's still going to have tons of weapons available to him on the field. After injuries caused the team to slump big time in the middle of last season, they'll hopefully have better luck in that department this year. With key linebacker J.C. Sherritt ready to go once again, the defence will also be improved from what it was – and it wasn't bad either, per se – but there's no doubt that the Eskimos' identity is unquestionably built around their offence right now. Finally, after a shrewd mid-season trade last year for workhorse RB CJ Gable, the Eskimos will hopefully have a feature back – something they've wanted for a while. While they did lead the league last year in rushing TDs thanks to Mike Reilly's ability to perform QB sneaks better than almost anyone else in the league, the running-back-by-committee plan was a necessary evil due to injuries in quick succession to top two backs John White and Travon Van. With Gable now leading the depth chart in that department, it means the Eskimos are now a true dual-threat offence for the first time in quite a while.
Key Additions: WR Juron Criner (FA); DL Alex Bazzie (FA); QB Kevin Glenn (FA); DT Jake Ceresna (trade)
Key Subtractions: WR Brandon Zylstra (released to NFL); SB Adarius Bowman (released); RB John White (released); DB Kenny Ladler (released to NFL), Garry Peters (FA), Cauchy Muamba, Andrew Lue (released), Buddy Jackson (retired); DL Odell Willis (trade) Da'Quan Bowers (retired); DE John Chick (retired)
2018 Record Prediction: 12-6
SASKATCHEWAN ROUGHRIDERS
Founded: 1910
Home Stadium: New Mosaic Stadium, Regina, SK (33,000, expandable to 40,000)
Grey Cups: 4 (1966, 1989, 2007, 2013)
2017 Record: 10-8, fourth in West Division; lost in East final to Toronto due to securing crossover playoff berth
GM: Chris Jones
Head Coach: Chris Jones
Starting QB: Zach Collaros (presumably)
Famous Alumni: 
Ron Lancaster, QB/DE (led Riders to the 1966 Grey Cup; 4 time CFL All-Star, 2-time CFL MOP)
George Reed, RB (9-time CFL All-Star, 1965 CFL MOP, CFL record-holder for rushing TDs with 134)
Fun Facts: The Roughriders are one of only two CFL teams currently owned by community shareholders. They are the #3 overall sports team in Canada in merchandise sales, behind only the Toronto Maple Leafs and Montreal Canadians. Until 2013, you could joke about my alma mater, the Queen's University Golden Gaels (Kingston, ON) having won the same number of Grey Cups (3) as the Roughriders, despite not playing for the trophy since the 1920s. Finally, it's very easy to upset Ottawa fans about the Rough Riders/Roughriders controversy of the 20th century, especially since Saskatchewan lawyers blocked the new expansion team in Ottawa from taking their old name back (WE HAD IT FIRST DAMMIT!).
The Training Camp Scuttlebutt: After getting the Roughriders back to the playoffs after a long, painful rebuild, Chris Jones still isn't done with re-shaping this roster. There are some big names coming in that will be expected to play a lot for this team – in particular, QB Zach Collaros is looking to re-gain the magic he had earlier in his career before a torn ACL in September 2015 really derailed things for him. So far in training camp, he's clearly led the way, and even with the promise of Canadian Brandon Bridge, who saw split duties last season with Kevin Glenn, Collaros represents a serious upgrade at quarterback that can make excellent use of the deep receiving corps this roster possesses. Elsewhere, RB Jerome Messam was a workhorse during his time with Calgary, and with his return to Regina, he'll resume the role of fan favourite, which he most certainly was in his 2014 and 2015 seasons. The defence, which made serious strides after a slow start to the year last season, got some key strength on the defensive line with the additions of Charleston Hughes and Zack Evans. Despite the constant swirl of salary cap scandal that seems to follow Chris Jones wherever he goes, there's no doubt that he's constructed a very fun roster – this team has a chance to be a serious contender this season, and I expect they'll be a very entertaining ball club.
Key Additions: QB Zach Collaros (trade); RB Jerome Messam, Tre Mason (FA); DE Charleston Hughes (trade); DT Zack Evans (FA)
Key Subtractions: QB Kevin Glenn (FA), Vernon Adams Jr. (trade); OL Derek Dennis, Peter Dyakowski (released)
2018 Record Prediction: 11-7
WINNIPEG BLUE BOMBERS
Founded: 1930
Home Stadium: Investors Group Field, Winnipeg, MB (33,500)
Grey Cups: 10 (1935, 1939, 1941, 1958, 1959, 1961, 1962, 1984, 1988, 1990)
2015 Record: 12-6, second in West Division; lost to Edmonton in West Semifinal
GM: Kyle Walters
Head Coach: Mike O'Shea
Starting QB: Matt Nichols (although this has recently been thrown into question thanks to a knee injury sustained in training camp)
Famous Alumni: 
Milt Stegall, WR (played 3 seasons in the NFL for the Bengals before coming north to WPG, where he holds the CFL record for all-time touchdowns with 144; also a 9-time CFL All-Star but never won a Grey Cup)
Tom Clements, QB (won 1976 Grey Cup with the Ottawa Rough Riders, as well as the 1984 Grey Cup with the Bombers; currently serving as the Green Bay Packers' assistant head coach)
Fun Facts: The Blue Bombers are owned by a community-based collective, in extremely similar fashion to the Green Bay Packers, and are the second of two CFL teams still with this model of ownership. They were also the first team not from Ontario or Quebec to win a Grey Cup, with their initial 1935 victory.
The Training Camp Scuttlebutt: Prior to Matt Nichols injuring his knee in practice yesterday, the consensus across many insiders was that Winnipeg is probably the best team in the league this season. Matt Nichols had a breakout season last year at quarterback, getting tons out of his receiving corps, notably in Darvin Adams, but besides that, Canadian RB Andrew Harris was one of the most dangerous threats in the entire league last year, racking up over 1000 yards rushing and 850 yards receiving to go along with seven total touchdowns. Not only that, but they added longtime Eskimos receiver Adarius Bowman after he got released by Edmonton in the off-season… and I still don't think he's done just yet. Besides a stud offence, the Bombers also made headway on the other side of the ball by bringing in linebacker Adam Bighill, who was a force on BC's front seven last year. Craig Roh, Anthony Gaitor and Chandler Fenner also all jumped ship from BC to join the Bombers in this off-season, and they're some nice pieces to add in to the defensive mix as well. At quarterback, however, there's absolutely some questions to be had; if Nichols is out for any extended period of time, the Bombers could well be in tough. After releasing their former backup Dominique Davis, who signed with Ottawa in the offseason to be their number 2 QB, there's not a lot of experience on Winnipeg's roster. Darian Durant, who was released from Montreal after a very disappointing season, was expected to be Nichols' backup, but after he elected to retire instead, the number 2 slot is now down to a battle between Chris Streveler and Alex Ross, both of whom I know absolutely nothing about and have never seen play. At this point, we'll wait and see about Matt Nichols' knee.
Key Additions: SB Adarius Bowman (FA); LB Adam Bighill (FA); DL Craig Roh (FA); DB Chandler Fenner, Anthony Gaitor (FA); RB Kienan LaFrance (FA)
Key Subtractions: QB Dominique Davis (released), Dan LeFevour (retired); DL Jamaal Westerman (FA); LB Kyle Knox, Sam Hurl (FA); WR Julian Feoli-Gudino (FA); OL Travis Bond (FA)
2018 Record Prediction: 13-5***(assuming the Matt Nichols injury is not that serious)
That's all for now, folks – Week 1 begins next Thursday, and I look forward to you joining me for kickoff! Because what else are you gonna be doing… watching nothing but baseball, all summer long? Don't kid yourself.