The Maestro is a mystical Canadian internet user and New England Patriots fan; when the weather is cooperative and the TV signal at his igloo is strong enough, he enjoys watching the NFL, the Ottawa Senators & REDBLACKS, and yelling into the abyss on Twitter. He is somehow allowed to teach music to high school students when he isn't in a blind rage about sports, and is also a known connoisseur of cheap beers across the Great White North.
Latest posts by The Maestro (see all)
We're now just a week away from the kickoff to the 2019 CFL season! Last week, I previewed the four teams from the CFL's East Division – Hamilton, Montreal, Ottawa, and Toronto; this week I'll be bringing you a quick overview of each of the five West Division teams. Reminder as well to those who are interested – the weekly pick 'em pool is linked below, if you feel like predicting game matchups this season – PoolTracker also has a web app for phones and desktops available here!
https://www.pooltracker.com/join.asp?poolid=168258
I'll be getting back to doing full league-wide news next week as the season kicks off; tune in June 13th to catch the first matchups of Week 1, 2019! And now, onto the main event.
BRITISH COLUMBIA LIONS
Founded: 1954
Home Stadium: BC Place, Vancouver, BC (54,500)
Grey Cups: 6 (1964, 1985, 1994, 2000, 2006, 2011)
2018 Record: 9-9, fourth in West Division; lost in East semifinal to Hamilton as crossover playoff team
GM: Ed Hervey
Head Coach: DeVone Claybrooks
Starting QB: Mike Reilly
Famous Alumni:
John Beck, QB (yes, he of former Washington [Redacted]s starters – no, he wasn't good up here, either)
Austin Collie, WR
Jim "Dirty Thirty" Young, WR/RB (first Canadian Interuniversity Sport [CIS] player drafted to the NFL – Minnesota Vikings, 1965, from Queen's University. Also a great nickname, though I don't know where it comes from.)
Cameron Wake, DE
Fun Facts: One of the main rivals of the BC Lions is actually the Montreal Alouettes, clear across the other side of the country; the two teams have a long-running Labour Day series that is similar to the game traditionally played between Toronto and Hamilton that same weekend. The Lions are also the first team from Western Canada to win a Grey Cup at home, in 1994, and also the only team to beat an American-based team in a Grey Cup, also in 1994 against the Baltimore Stallions.
The Training Camp Scuttlebutt: With legendary coach Wally Buono retiring at the end of the 2018 season, there was always going to be a lot of change coming to this team – we just didn't know how much, at first. As it turns out, not only did GM Ed Hervey do well with his coaching hire, snapping up the highly touted DeVone Claybrooks from Calgary, but also led the way in huge free agency signings too. With Grey Cup champion and former CFL MOP Travis Lulay calling it quits, and with the inconsistent Jonathon Jennings also out, Hervey hit a home run by bringing in Mike Reilly from Edmonton to lead the way for the Lions. As the top quarterback in the entire league, this is a major boost for BC, who should see a highly potent aerial attack thanks to the aggressive acquisition – and, as a bonus, Reilly returns to the team that first signed him to the CFL, all the way back in 2010. It wasn't just Reilly, though – the Leos shored up their roster everywhere, bringing in highly talented but controversial receiver Duron Carter to add to their already potent collection of pass-catchers, as well as a host of others on D and on the O-line. There are a few longtime vets gone from the roster this year – Solomon Elimimian, BC's top middle linebacker, was released a couple weeks before the opening of training camp, as well as fullback Rolly Lumbala, the longest-serving Lion with 11 seasons under his belt. While the moves definitely makes sense, considering their advanced ages, it definitely marks a notable culture change with so many long-serving faces now out the door. At any rate, I love the moves the Lions made. I think they're going to be a serious threat to win the whole damn show this year.
Key Additions: QB Mike Reilly (FA); WR Duron Carter, Lemar Durant (FA); LB Adam Konar (FA); OL Brett Boyko, Sukh Chung (FA); DB Aaron Grymes (FA); RB John White (FA); K Sergio Castillo (FA)
Key Subtractions: LB Solomon Elimimian (released), Micah Awe, Bo Lokombo (FA); WR Manny Arcenaux (FA); DB Anthony Orange (FA); OL Cody Husband, Jovan Olafioye (retired); FB Rolly Lumbala (released); RB Jeremiah Johnson (FA); K Ty Long (released to NFL)
2019 Record Prediction: 12-6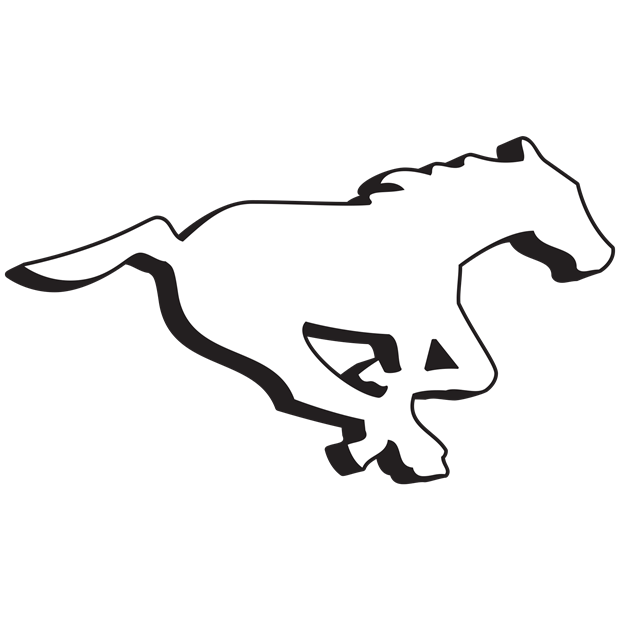 CALGARY STAMPEDERS
Founded: 1945
Home Stadium: McMahon Stadium, Calgary, AB (35,400)
Grey Cups: 8 (1948, 1971, 1992, 1998, 2001, 2008, 2014, 2018)
2018 Record: 13-5, 1st in West Division; won Grey Cup against Ottawa
GM: John Hufnagel
Head Coach: Dave Dickenson
Starting QB: Bo Levi Mitchell
Famous Alumni:
Doug Flutie, QB (won the 1992 Grey Cup as the starter)
Jeff Garcia, QB (played 1994-98, won the 1998 Grey Cup, and was a 4-time All-Star before jumping to the San Francisco 49ers)
Dwayne "The Rock" Johnson, LB (was on the 1995 practise roster)
Fun Facts: The 1948 Stampeders are the only professional Canadian football team to ever have a perfect season, when they went 12-0 and won the Grey Cup in Toronto against the Ottawa Rough Riders; the celebrations were so epic that they had a giant pancake breakfast on the steps of Toronto's City Hall and were even riding horses through the lobby of that city's famous Royal York hotel.
The Training Camp Scuttlebutt: Grey Cup victories often mean the end of good things for many CFL teams, as it's hard in this league to keep talent together for a protracted period of time. With most contracts typically no longer than three years, and with the league's top talent often departing to the NFL, keeping a team's core together might be trickier in this league than just about any other. The Stamps did see a little bit of this happen this year – longtime defensive coordinator DeVone Claybrooks was hired away to become the BC Lions' new head coach, while defensive stud Alex Singleton was let go in order to sign with the Philadelphia Eagles. While their absences are certainly going to be felt, things would have been so much worse if star QB Bo Levi Mitchell, himself a free agent this off-season, had decided not to re-up with the only pro team he's ever known. In the wake of his CFL successes, including two Grey Cups and two MOP awards in his seven-year career, Mitchell got some fairly significant NFL attention in the offseason, working out with Minnesota, Denver, Jacksonville, Buffalo, Chicago, and the Giants. Ultimately, though, despite the allure of the NFL, Calgary managed to retain their most important player with a new four-year deal worth $2.8 million CAD. With Mitchell back in the fold once again, anything can happen – and Calgary's greatest strength as an organization is their ability to fill holes in their roster with quality players year after year. Who's going to step up on D with the roster turnover? Who's going to catch passes? We'll see – but chances are, the Stamps are still, somehow, going to be a threat to repeat as Grey Cup champs again.
Key Additions: DB Courtney Stephen (FA); DL Ivan McLennan (FA); RB Romar Morris (FA)
Key Subtractions: OL Spencer Wilson, Randy Richards (FA); LB Alex Singleton (released to NFL), Maleki Harris (FA); DB Tunde Adeleke, Troy Stoudermire (FA); DL Ja'Gared Davis, Micah Johnson (FA); WR DaVaris Daniels, Lemar Durant (FA)
2019 Record Prediction: 11-7
EDMONTON ESKIMOS
Founded: 1949
Home Stadium: Commonwealth Stadium, Edmonton, AB (56,302)
Grey Cups: 14 (1954, 1955, 1956, 1975, 1978, 1979, 1980, 1981, 1982, 1987, 1993, 2003, 2005, 2015)
2018 Record: 9-9, fifth in West Division; missed playoffs
GM: Brock Sunderland
Head Coach: Jason Maas
Starting QB: Trevor Harris
Famous Alumni:
Warren Moon, QB (longtime Houston Oilers QB and 5-time Grey Cup winner, 2-time Grey Cup MOP, 1983 CFL MOP)
Joe Anoa'i, DT (now famous as current WWE superstar Roman Reigns)
Henry "Gizmo" Williams, RB (5'6″, 185 lbs, a forerunner to Darren Sproles & Devin Hester – one of the greatest kick returners in CFL history with 31 kick return touchdowns – 26 punts, 2 kickoffs, and 3 on missed FGs)
Chris Getzlaf, WR  (brother of NHL Anaheim Ducks captain Ryan Getzlaf)
Fun Facts: The Eskimos won 5 straight Grey Cups between 1978-82, and this streak of dominance is considered to be the best that the CFL and all of Canadian football has ever seen in its history. The team also made the playoffs in 34 consecutive years between 1972-2005, a feat no other team has equalled in any North American pro sports league. Commonwealth Stadium is the largest stadium in the CFL, and is also the traditional home of the Canadian national soccer teams due to its size and its use of a real grass field until 2009.
The Training Camp Scuttlebutt: Despite a hot start to the season, the Eskimos imploded down the stretch run, and despite finishing with an identical 9-9 record to the fourth-place BC Lions, Edmonton missed the playoffs thanks to the tiebreaker of their head-to-head record. As such, the team is determined this season to avoid a similar disappointing fate, with a lot of aggressive moves made in free agency to try and shore up the roster. Former MOP QB Mike Reilly left for BC – without a doubt a big blow for the Esks – but taking over his job is Trevor Harris, who just came off leading Ottawa to a Grey Cup game last year, and an MOP nomination in the 2017 season. Harris brings a variety of former REDBLACKS with him to Alberta, including favourite receiver Greg Ellingson and star left tackle SirVincent Rogers. With more key signings on both offence and defence, the Eskimos, in my opinion, solidified the two biggest needs they faced going into 2019 – the ability to spread the ball around with more effectiveness, and the ability to stop the run and clog up the interior. On paper, all of this is good – but at the same time, it's definitely a lot of roster shakeup, and if they can't gel as a group, then another change will be needed – and this time, it'll likely be a coaching change. I see this as a boom-or-bust kind of deal for the Eskimos – I think the 2019 year is going to go either extremely well, or extremely poorly… I'm not sure a middle ground exists.
Key Additions: QB Trevor Harris (FA), LB Larry Dean, Jovan Santos-Knox (FA); DB Don Unamba, Anthony Orange (FA); WR Greg Ellingson, DaVaris Daniels, Ricky Collins, Anthony Parker (FA)
Key Subtractions: QB Mike Reilly (FA); WR Derel Walker, Nate Behar (FA), Bryant Mitchell (released to NFL); DB Aaron Grymes (FA)
2019 Record Prediction: 11-7
SASKATCHEWAN ROUGHRIDERS
Founded: 1910
Home Stadium: New Mosaic Stadium, Regina, SK (33,000, expandable to 40,000)
Grey Cups: 4 (1966, 1989, 2007, 2013)
2017 Record: 10-8, fourth in West Division; lost in East final to Toronto due to securing crossover playoff berth
GM: Jeremy O'Day
Head Coach: Craig Dickenson
Starting QB: Zach Collaros
Famous Alumni: 
Ron Lancaster, QB/DE (led Riders to the 1966 Grey Cup; 4 time CFL All-Star, 2-time CFL MOP)
George Reed, RB (9-time CFL All-Star, 1965 CFL MOP, CFL record-holder for rushing TDs with 134)
Fun Facts: The Roughriders are one of only two CFL teams currently owned by community shareholders. They are the #3 overall sports team in Canada in merchandise sales, behind only the Toronto Maple Leafs and Montreal Canadians. Until 2013, you could joke about my alma mater, the Queen's University Golden Gaels (Kingston, ON) having won the same number of Grey Cups (3) as the Roughriders, despite not playing for the trophy since the 1920s. Finally, it's very easy to upset Ottawa fans about the Rough Riders/Roughriders controversy of the 20th century, especially since Saskatchewan lawyers blocked the new expansion team in Ottawa from taking their old name back (WE HAD IT FIRST DAMMIT!).
The Training Camp Scuttlebutt: Chris Jones fucked the Roughriders in a major way. I can't state this enough. After coming over in 2016 to take over as head coach and GM in Saskatchewan – giving him the personnel control he desired – the Riders improved from their disastrous 3-15 record the year previously, improving to 5-13, then 10-8, and finally, 12-6 last year. As such, with the team steadily improving, Jones signed a contract extension with the Riders in the offseason – before bailing literally one week later to join the Cleveland Browns as a defensive assistant. While Saskatchewan has steadily improved year over year, with two straight playoff berths in 2017 and 2018, the roster still has some notable holes in it – and now, with the front office turned over, two new faces will have to lead the team this season – whether they're ready or not. The good news, at least, is that new GM Jeremy O'Day and new head coach Craig Dickenson are already insiders to the Riders' system; O'Day served as AGM from 2011 onwards, while Dickenson served as special team coordinator under Jones. This is both men's first permanent gigs at the top of the org chart, though – we'll see if schemes and rosters change dramatically as they re-make the team. Saskatchewan saw some roster turnover, but comparing the bodies in to bodies out, I think they've actually done a good job overall, and I think the talent level will be pretty close to what it was last year – on paper, at least. The two biggest questions will be about the pass rush and about quarterback play. Charleston Hughes and Willie Jefferson were a two-headed monster last year, and with Jefferson off to the Bombers, it remains to be seen whether O-lines can hone in more on Hughes in isolation. Zach Collaros heads into his second season as the lead pivot for the Riders, and he still hasn't come close to regaining his form as a player since tearing his ACL in September of 2015. After missing time last season with a shoulder injury and a concussion, the injuries are starting to pile up for Collaros; not only does he need to be healthier in order to prove himself, he also needs to be more accurate when playing in order to led Saskatchewan have any chance of a deep run in what is a stacked West Division once again.
Key Additions: QB Cody Fajardo (FA); WR Manny Arcenaux (FA); RB William Powell, Kienan LaFrance (FA); DL Micah Johnson, A.C. Leonard (FA); LB Solomon Elimimian, Dyshawn Davis (FA)
Key Subtractions: QB Brandon Bridge (FA); WR Kenny Shaw (released), Caleb Holley (FA); DL Tobi Antigha, Willie Jefferson, Cory Johnson (FA);  RB Cameron Marshall (FA)
2019 Record Prediction: 10-8
WINNIPEG BLUE BOMBERS
Founded: 1930
Home Stadium: Investors Group Field, Winnipeg, MB (33,500)
Grey Cups: 10 (1935, 1939, 1941, 1958, 1959, 1961, 1962, 1984, 1988, 1990)
2018 Record: 10-8, third in West Division; lost in West final to Calgary
GM: Kyle Walters
Head Coach: Mike O'Shea
Starting QB: Matt Nichols
Famous Alumni: 
Milt Stegall, WR (played 3 seasons in the NFL for the Bengals before coming north to WPG, where he holds the CFL record for all-time touchdowns with 144; also a 9-time CFL All-Star but never won a Grey Cup)
Tom Clements, QB (won 1976 Grey Cup with the Ottawa Rough Riders, as well as the 1984 Grey Cup with the Bombers; currently serving as the Green Bay Packers' assistant head coach)
Fun Facts: The Blue Bombers are owned by a community-based collective, in extremely similar fashion to the Green Bay Packers, and are the second of two CFL teams still with this model of ownership. They were also the first team not from Ontario or Quebec to win a Grey Cup, with their initial 1935 victory.
The Training Camp Scuttlebutt: After making their first division final since 2011, the Bombers have to be feeling alright about themselves… but alright isn't good enough, especially in the ridiculously competitive landscape of the CFL West Division. On paper, the Bombers have a very good team once again, and one that should be able to play beyond their 10-8 record they managed last season. With Matt Nichols fully healthy heading into the year, that should help to get their offence established more quickly than last season. Chris Streveler filled in admirably as a backup throughout 2018, and he'll be back again for this campaign, but with Nichols available at full health, it'll be a major asset to the Bombers. The team's core remains essentially the same – a small bit of roster turnover, but all of the key offensive pieces remain for 2019. On D, the big free agency prize is Willie Jefferson, who was part of an extremely solid pass-rush tandem in Saskatchewan last year – that should help the Bombers to get to opposing QBs more effectively. Weirdly enough, all the CFL West teams tied for the league lead with 45 sacks last season, so any chance to try and get a leg up on their division opponents will be much needed. At the end of the day, if Matt Nichols and Andrew Harris stay healthy, and the team continues to find ways to spread the ball around, the defence will be solid enough that Winnipeg can be a contender.
Key Additions: DL Willie Jefferson, Maxx Forde (FA); DB Winston Rose (FA)
Key Subtractions: OL Sukh Chung (FA), Matthias Goossen (retired); DB Kevin Fogg (FA); S Taylor Loffler (FA); RB Kienan LaFrance (FA); WR Ryan Lankford (FA); LB Jovan Santos-Knox (FA)
2019 Record Prediction: 11-7
Finally, to wrap things up, check out the new CFL uniforms for the five West teams as created by new uniform supplier New Era. Not too shabby for a hat company, I guess?