A Canadian man-child of indeterminate age, he stays young by selling alcohol at sporting events and yelling at the patrons he serves. Their rage nourishes his soul, and their tips pay for his numerous trips to various sporting events.
Latest posts by Beerguyrob (see all)
Super Tuesday is next week. As a Canadian, I expect all of you Americans to get out and vote multiple times, so John Scott and Kobe Bryant can emerge as the nominees, because I assume the party nomination system runs akin to All Star voting.
Well, nothing new on the Peyton front (today). Thank god. Luckily, on NFL Network, your home of unbiased, accurate coverage, it's Combine! COMBINE!! COMBINE!11!1 Plus, "A Football Life" with Terrell Davis, and "Top 10 Draft Steals". Really, it's appointment television. Peyton who? #OhLookOverThere
Wanna feel old? With details announced Monday,  there's apparently a "Ferris Fest" in Chicago the weekend of May 20-22, to mark the 30th anniversary of the movie. They're planning a tour of all the sites featured in the movie, a Q&A with his movie parents – who married in real life after the film! – and finishing with a "Twist & Shout" parade re-creation. Three-day passes are available for $300.
Looking at what's available tonight, here's the only programming synopsis you need: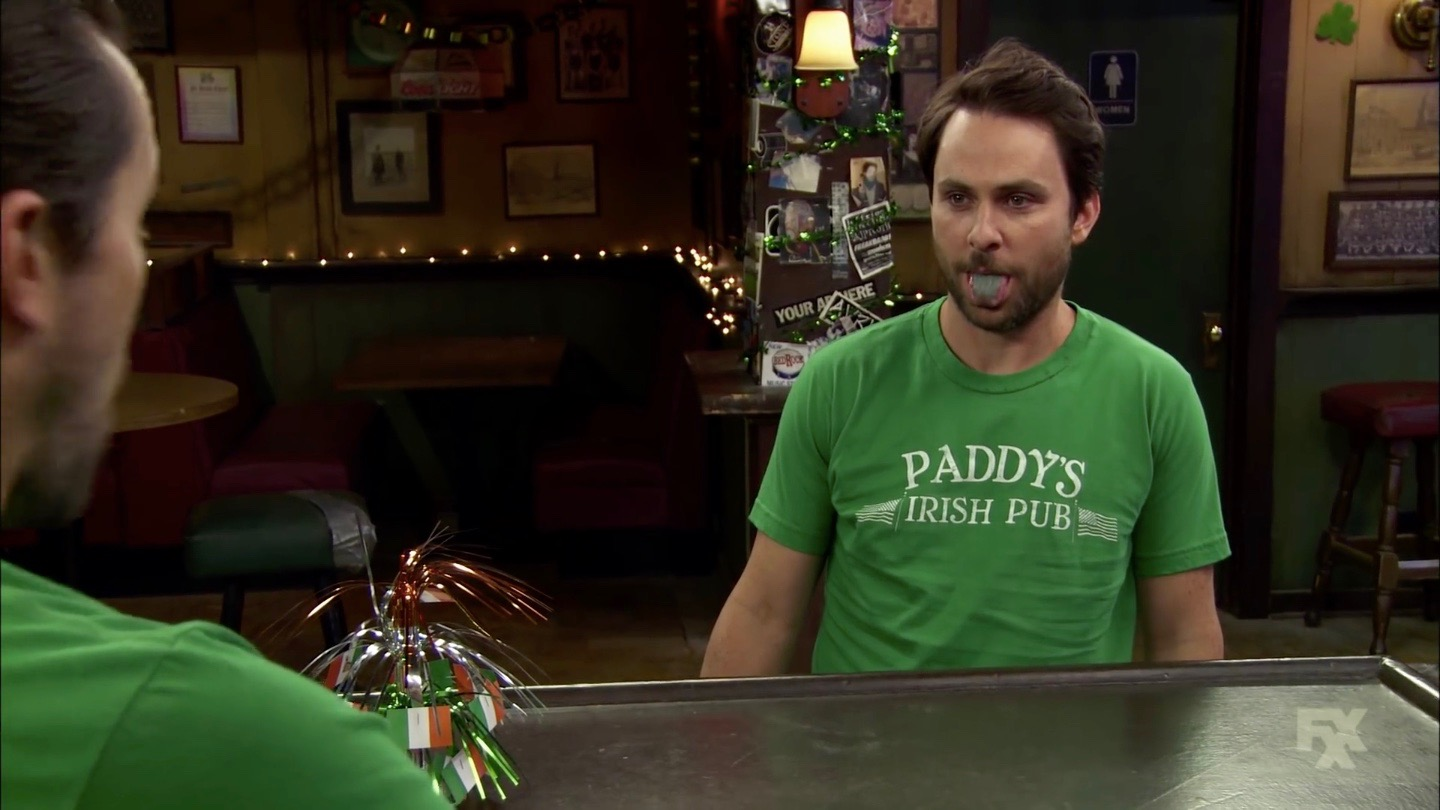 "Charlie Catches a Leprechaun" is the eighth episode of the eleventh season of It's Always Sunny in Philadelphia.

Dennis tries to create an innovative mobile Paddy's pub experience but runs into trouble when customers refuse to cooperate, while Charlie and Mac attempt to catch a thieving leprechaun.
The games of interest: (all times eastern)
NHL:
Montreal – Washington (7:00)
Pittsburgh – Boston (7:30)
San Jose – Colorado (10:00)
NBA:
Timberwolves – Heat (7:30)
Warriors – Heat (7:30)
Thunder – Mavericks (8:30)
Spurs – Kings (10:30)
NCAA:
#1 Villanova – #5 Xavier (7:00)
#11 Louisville – Pitt (8:00)
#7 UNC – NC State (8:00)
OSU – #3 Oklahoma (9:00)
Wisconsin – #8 Iowa (9:00)
I hope every NC State fan has a sign asking Roy Williams how that Duke loss tasted. ONWARD & UPWARD!