A Canadian man-child of indeterminate age, he stays young by selling alcohol at sporting events and yelling at the patrons he serves. Their rage nourishes his soul, and their tips pay for his numerous trips to various sporting events.
Latest posts by Beerguyrob (see all)
NFL News:
Zach Orr is coming out of retirement, after being told by doctors that his congenital spinal condition is not as bad as first feared.

His risk as been downgraded to "just like anyone else who plays that position".
Luckily, he has a crack medical team behind him.
The Eagles are also giving LeGarrette Blount a weight incentive.

I guess because he no longer fears the capricious hand of a vindictive master coach.
Drew Brees is tired of all those fat kids in his jersey, so he started a flag football league.

It's a co-ed youth flag football enterprise called the Football 'N' America League.
It's also a way to get kids into the game without contact at an early age.
---
Well, I'm off on vacation. I got my wife Adele tickets for Christmas, and the concert is at Wembley on July 2. (I had to do something – she caught me on the internet at 2:00AM; I said it was ordering tickets, because why else would I be constantly hitting refresh?) The Canadian embassy is hosting a party in Trafalgar Square on July 1, so I'll be hitting that.
After that, it's off to Italy to meet up with my brother & his wife, for a week in Tuscany at the villa he's rented.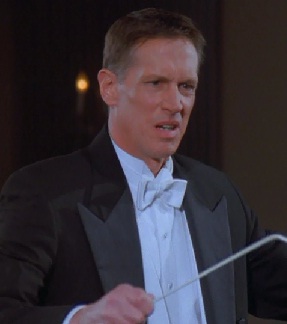 After that, down to Rome for a couple of days before flying home. It'll be like I'm my own Gothic invasion!
The hardest part of the whole thing has been convincing the mothers that, despite the recent news, we are going to be fine. My "If they didn't lock up every guy named Seamus in the 80s, they're not worried about guys named Ahmed in the 21st Century," didn't change their minds but did let them know I heard what they said. At least my mother-in-law is staying at the house to look after the dog, so that's a comfort. To be safe, I've moved the porn & good booze to the crawl space in case the rest of the family visits.
See you in mid-July, unless I get blowed up.
The volunteers filling this space will likely make you wish I'd never return.
---
Tonight's sports: Curse Cthulhu, there's not even a national baseball game tonight. (In America.)
Beisbol:

Orioles at Blue Jays – 7:00PM | Sportsnet
Dodgers at Angels – 10:00PM | Sportsnet1

 Futbol:

U.S. Open Cup Soccer 2017:

FC Cincinnati vs. Chicago – 8:00PM | ESPN2
See you in a couple of weeks. Until then, this Saturday
HAPPY CANADA DAY!