A Canadian man-child of indeterminate age, he stays young by selling alcohol at sporting events and yelling at the patrons he serves. Their rage nourishes his soul, and their tips pay for his numerous trips to various sporting events.
Latest posts by Beerguyrob (see all)
NFL News:
Citing "health issues", Richie Incognito has decided to retire.

"I'm done, I'm done, that's it," Incognito told The Buffalo News. "It's been a long career. My liver and kidneys are shutting down. Nothing I can't restore with some balance, but the stress is killing me.
Shady has feelings on the issue:
Current & former Raiders are also dropping hints about former punter Marquette King.

Cordarrelle Patterson said King was "kind of a diva".
Bruce Irvin wants to line up against him first time out. Likely to discuss dining options in Denver.
Yo twitter followers cant save yo ass when u in between them white lines! 😂😂 😂😂

— Bruce Irvin (@BIrvin_WVU11) April 10, 2018
Got approval. Got fine money too. 😩😩😩😂

— Bruce Irvin (@BIrvin_WVU11) April 10, 2018
FOX announced that color-rush uniforms will disappear from the 2018 Thursday broadcast schedule.

But teams are still free to keep them as an alternate jersey.
Aaron Rodgers is on a philanthropic mission with his girlfriend, race car driver Danica Patrick, on behalf of Starkey Hearing Foundation to give hearing aids to people around the world.

They are currently in Asia, which is how this photo came to be.
Finally, the NFL is releasing the preseason schedule tonight on the NFL Network. I assume they'll have in-depth analysis sometime around 8:00PM.
Fortunately, it has been released online already.
Logic dictates the regular-season schedule will be released next week, with the Draft being held two weeks from tomorrow.
Also, my Seahawks seat-allocation appointment is tomorrow, which is another sign they're about to tell us when the games will be played next season.
Currently, I sit in Section 306, at the bottom of the green portion of the section. The seats in front of me are in the next price point, and are $20 per seat more expensive.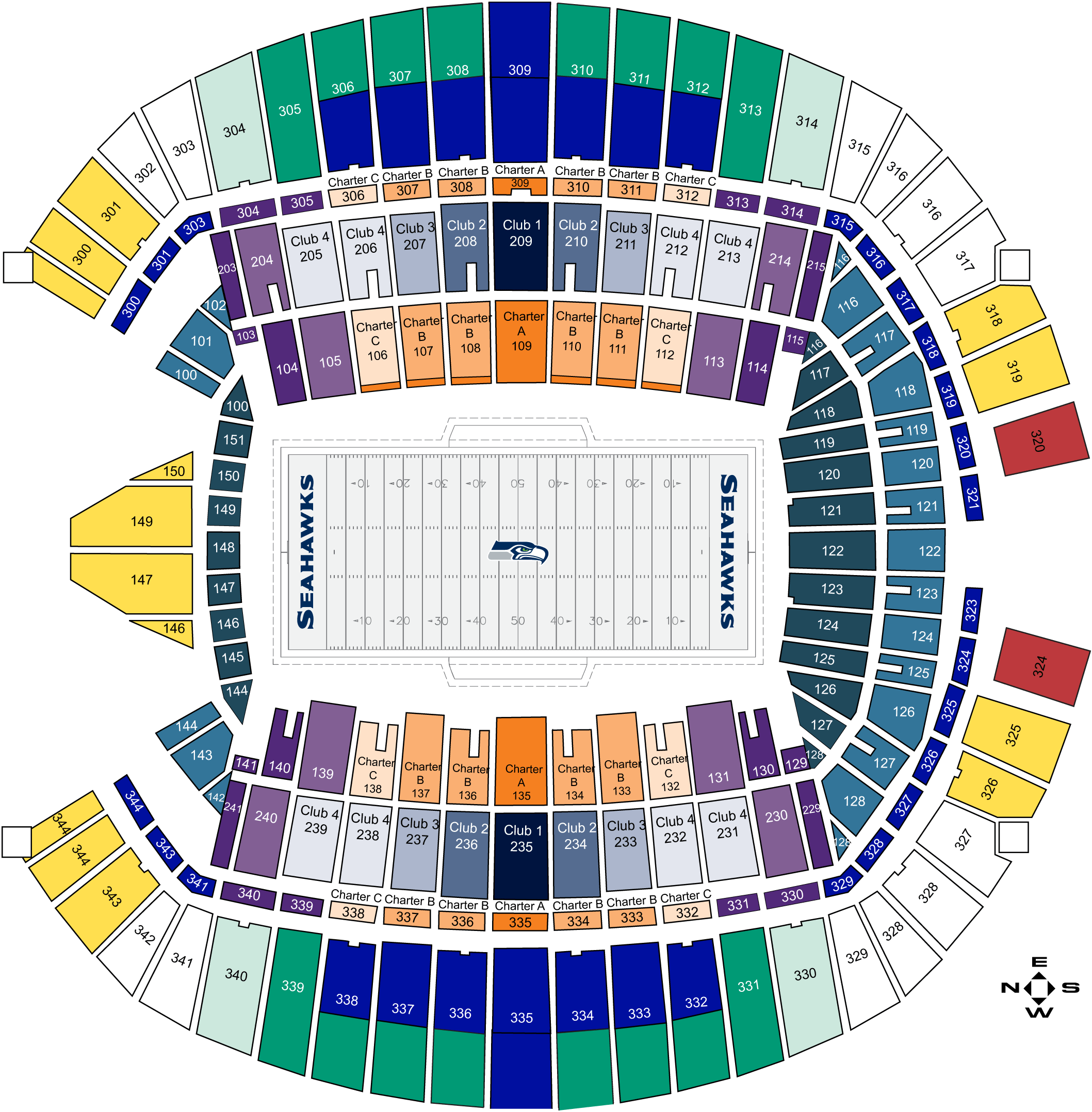 Should I choose to change location, I have two options beyond my current spot will move from my spot on the 10-yard line:

To move lower to the field within the same price point, but closer to the end zone, or
To move lower to the field, but increasing my price point.
Practically, if I can't get at least half-way down, there's no point in moving. I'm undercover, which is a huge bonus in Seattle, and my knees can still handle the climb.
---
Tonight's sports:
NHL: playoffs baby! Check out the Eastern Conference preview here.

Minnesota Wild at Winnipeg Jets – 7:00PM | CNBC / Sportsnet
Philadelphia Flyers at Pittsburgh Penguins – 7:00PM | NBCSN / CBC
Los Angeles Kings at Vegas Golden Knights – 10:00PM | NBCSN / Sportsnet360
NBA:

Bucks at 76ers – 8:00PM | ESPN
Raptors at Heat – 8:00PM | TSN
Jazz at Trail Blazers – 10:30PM | ESPN / TSN5
Lakers at Clippers – 10:30PM | TSN
MLB:

Jays at Orioles – 7:00PM | Sportsnet1