Poor choices, mixed results.
¡Viva Puerto Rico Libre!
Titans4Eva
Since the birth of civilization in Greece, the power of intellect has defined human endeavors. But equity is a universal force; thus, extraterrestrials gave pyramids and abstract thought to non-European ancients. If otherworldly folks gave Egyptians and Incas a leg up, how can anyone dispute that they've helped NFL inferiors like Mike Mularkey?
In 2014 and 2015 Tennessee was the worst NFL team. Last year the defense allowed more than 26 points a game and, for this year, they signed no proven new players on defense. So in 2016 the Titans started 1-3. However, the defense was carrying the team, allowing 20 or less a game. The win was in Detroit on Week 2; the Titans played lousy, but the Lions wiped out TDs with penalties. (Detroit had a 3rd and goal at the 26; don't remember seeing that before.) The Titans pulled it out with 1:13 remaining, in 4th and 5, when Andre Johnson meastily beat double coverage. Johnson retired on Halloween. His 2016 line: eight games, nine catches, 85 yards, and two TDs.
The highlight for the defense was holding the Raiders to 17 points in Week 3. Well, kinda; Oakland dropped a ton of passes. The Titans had a good chance to tie at the end, but God Dammit Taylor Lewan! was flagged for unnecessary roughness against his teammates for trying to move a pile for a TD. So the team's fuckup DNA was evident, and *meh* turned to "bust!" when Marcus Mariota only accounted for four TDs and eight turnovers—two of which the Vikings returned for touchdowns on opening day. That Week 4 loss in Houston also saw the return of an old habit: the Tennessee defense started to allow multiple first quarter TDs.
The defensive performance suffered but not due to injuries, and throughout the year this unit has maintained the top spot in defensive penalties. Their style is recognizable: the defensive front does well against the run anywhere but San Diego, and puts decent pressure against the pass—LBs Brian Orakpo and Derrick Morgan have 17 sacks combined. Meanwhile, the secondary keeps enough pace with receivers to make a TD-saving tackle, grab something that is not a football, or risk a taunting penalty for an enthused "Incomplete" sign after drops or terrible passes. My guess is that DB practices consist exclusively of Hail Mary drills using these: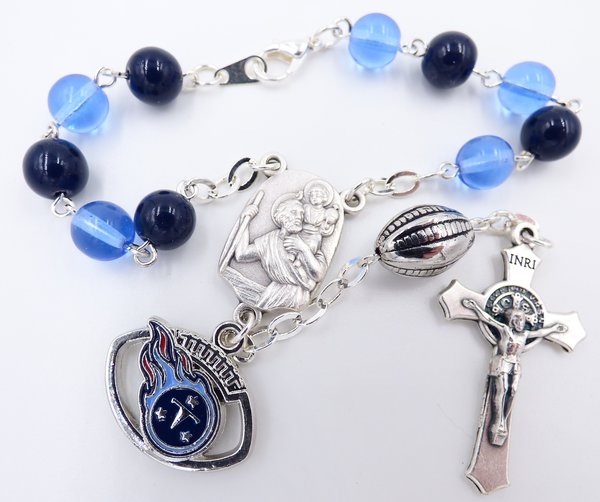 Special teams [groan]. That unit gave the decisive punt return TD to the Texans in Week 4, another one to the then-pathetic Dolphins on Week 5, and have been in the derp end of many onside kicks, starting with that Week 6 win against the Browns—incidentally, the first Tennessee home win against a non-Jaguras team since late 2013. Believe me: this recent 5-3 run is scorching hot for the Titans, and there's no mystery as to their improvement. It was Mariota:
Passing
Rushing
Week
Opp
Result
Cmp
Att
Cmp%
Yds
TD
Int
Rate
Sk
Yds
Y/A
Rush
Yds
Y/A
TD
5
@
MIA
W 30-17
20
29
68.97
163
3
0
117.5
0
0
5.62
7
60
8.57
1
6
CLE
W 28-26
17
24
70.83
284
3
1
132.6
2
14
11.83
7
64
9.14
0
7
IND
L 26-34
22
37
59.46
232
2
0
95.8
3
25
6.27
2
14
7.00
0
8
JAX
W 36-22
18
22
81.82
270
2
0
148.1
0
0
12.27
3
11
3.67
0
9
@
SDG
L 35-43
27
43
62.79
313
3
2
88.6
0
0
7.28
3
14
4.67
1
10
GNB
W 47-25
19
26
73.08
295
4
0
149.8
1
13
11.35
5
0
0.00
0
11
@
IND
L 17-24
25
38
65.79
290
2
0
106.2
5
36
7.63
5
29
5.80
0
12
@
CHI
W 27-21
15
23
65.22
226
2
0
126.4
0
0
9.83
4
46
11.50
0
Via pro-football-reference.com
The Chargers outclassed the Titans in spite of a bullshit fourth-down conversion in favor of Tennessee in the first half that prevented a blowout. In the Green Bay game, the Titans opened with an onside kick. Still, the Packers got no points and Tennessee pulled away fast. On Week 11, the Colts punted and backup TITANS CB Valentino Blake downed it at the Tennessee 2-yard line. Nevertheless, the Titans marched 98 yards for the TD. Point is: the offense keeps Tennessee in games. It has scored 38 TDs, second-most in the league [grits teeth] with one more game than the field. (Yeah the Browns have also played 12 shut up.) But it's a unit that is mostly new. 
The offensive line got 2.75 new starters (C Ben Jones, NE waiver pickup RG Josh Kline, and rookie RT Jack Conklin) after RG Chance Warmack was done for the season. Even ex-Eagle Dennis Kelly has been phenomenal, notably subbing for Lewaaaaan! after he was ejected in the Packers game. New coach Russ Grimm has done a much better job than fellow OL–Hall of Famers AND coaches–Mike Munchak and Bruce Matthews. And yeah: DeMarco Murray and rookie Derrick Henry have been the NFL overhaul of the year. Cheap free agent WR Rishard Matthews (seven receiving TDs, second only to Antonio Brown in the AFC), has been great as an additional threat to TE Delanie Walker.
OK fine; Tennessee's schedule so far has not been fearsome. My offseason harping about the improved AFC South has proven to be wishful thinking. (Related: NFC West and the Norths? ?.)  Nevertheless, in 2015 the Titans scored 37 TDs total: in 12 games this year, they already have 38, though scoring only seven during their 1-3 start. Thing is, the offense has been the same all year: several heavy formations with more in spread, occasional bombs and maddening trick plays per half, run-first unless behind by two or more scores–and the two-minute offense has been effective consistently. It seems like all the offense needed was time, which makes sense. This is the first year of Terry Robiskie's service as offensive coordinator of the team.
So the improvement is manifest–but: can the Titans contend for the 2016 postseason? I don't mean sneak in, but being a team that belongs there. I say it comes down to the next two games: against the must-win Donks (Week 13) and at Chiefs (Week 14). The matchups of both those defenses against the Tennessee offense seems fascinating, on paper. The offensive line has started to look average for stretches, and I can only hope it's due to Tennessee's bye-less grind. The second Colts game stands out (5 sacks!), but I tell myself it was overconfidence after the Packers blowout because I refuse to expect total incompetence as normal for this team. Winning by the sheer number and variety of drops by Chicago–plus the INTs and overhead snap–yeah, I'll take it. After seeing Tennessee lose so many times that way, I welcome any and all Freaky Friday action. In fact, gimme some matches.
The bye can help. Murray has been hampered by a toe injury suffered in the yearly TNF Classic against Jax. But his full health may prompt the coaches to go back to underusing Derrick Henry, whose quality play should demand no less than 15 touches per game. Humbling sparse snaps seem to turn some young players into blackballed malcontents, but Henry has walked the line. Seems like a good move by the rookie, as Tennessee's new management could ably supplant Ipanema Beach as Hard-Ass Central.
Recent second round picks are let go without hesitation, special teams coach Bobby April (with whom Mularkey goes way back) was fired after the Week 4 loss in Houston, stud prospect LB Kevin Dodd has been a healthy inactive the last two games for lackluster practicing, and on Monday the team cut starting CB Perrish Cox and swallowed the 2017 cap hit in favor of promoting CB Kalan Reed (2016's  Mr. Irrelevant) from the practice squad. Allow me to harp: GM Jon Robinson and Mularkey are running the Titans as a meritocracy. And the prospect of adding to a young team with an already great offense (with solid finds at the line and skill positions), bodes very well.
So it's been a good season already for Tennessee. The current six wins are one more than the aggregate for 2014 and 2015, the team has a clear and coherent direction, the new coaches and GM look solid… Plus, the Titans will have two first round picks in 2017, and the one from the Rams may end up in the top 10. 8-8 seems attainable, but even that would be gravy.
After the killer AFC West duo, Tennessee's last two games are at Jacksonville and against Houston. However, the Titans are 1-3 in the division, so winning it would require being at least a game over the Clots (5-6) and Texans (6-5)–who meet in Indianapolis on Week 14. So yeah; the Titans have a good chance to get a playoff berth. I guess that calls for enthusiasm, but any NFL team can win any given game. Therefore, I'm choosing the path of critical distance, and will evaluate further to choose, between neck and buttcheek, where to put a "Best NFL Dynasty" flaming T tattoo.
 Author's self-image via Teen Titans Go Wiki!, Homer via favim.com. Stats and figures from pro-football-reference.com.