A Canadian man-child of indeterminate age, he stays young by selling alcohol at sporting events and yelling at the patrons he serves. Their rage nourishes his soul, and their tips pay for his numerous trips to various sporting events.
Latest posts by Beerguyrob (see all)
NFL News:
Hippo's got you covered for all the weirdness of the weekend, but I'd just like to take a minute to ask the pertinent question – How the hell did that happen? – to things like:
Blair Walsh missed three field goals, all wide-left. If only they'd had some indication he couldn't kick in the cold.
The Eagles scored so often & much that they ran out of fireworks.

A game the Broncos are describing as "Rock Bottom".

I don't know about that, because:

the Patriots might hang 60 on them at Gillette this weekend.
they've got a home game against the Bengals that's a pick-em.
they've got a road game against the Colts which could make Jacoby Brissett look like Peyton Manning.

So, there's plenty more bottoms to come.
Josh Gordon is expected to report to the Browns Tuesday.

He's sat out more games than Zeke ever will. Why don't the Cowboys just give the Browns a couple of draft picks – not like they'll help – and everyone call it even?
Jalen Ramsey tried to go at A.J. Green under the stands. He also verbally confronted other Bengals as they left the field for halftime.

He had to be restrained by security & escorted back to his locker room.
Green has apologized this morning. "I apologize to my teammates, Mr. Brown, and everybody, because that is not who I am. It just got the best of me today."

Unspoken: "Fuck you, Jalen Ramsey."

What have you to add, Pacman?

"Some s— you need to keep on the field, and some s— you don't bring on the field regardless of what it is," Jones said. "I'm not going to get into verbatim what he said to A.J. and how everything happened, but he'll get what he asked for," Jones said. "It all comes around. It always comes around. … Just watch you say and be respectful to people. You never know what happens. You never know who you're going to play with. You never know who you're going to see again. I'm going to leave that at that."

But, for clarification, here's what Green's not apologizing to Ramsey for:
Jalen Ramsey and AJ Green getting after it out there pic.twitter.com/dKHxrON8I4

— Pete Blackburn (@PeteBlackburn) November 5, 2017
Finally, to end on a little good news, it looks like Teddy Bridgewater is going to be activated this week off the PUP list, and will serve as a backup to Case Keenum. Good for him; hated to see a kid cut down at age 24.
This means the Vikings will have four QBs on the roster, meaning Kyle Sloter (great metal-band name) or Sam Bradford may have to go.

Bradford's missed six games, so he could be placed on the PUP list, preventing him from being picked up by someone else & adding Minnesota to Kaepernick's collusion case.
---
Game Preview: Lions at Packers
Brocky covered most of the reasons why tonight will be a painful watch. But I'd like to add one more.
Dom Capers has had 10 years to craft a competent defence. In 2009 & 2010, his defences were top-10 in scoring & points allowed. In 2010 specifically, they finished No. 2 in scoring defense, No. 5 in total defense, No. 2 in interceptions and No. 2 in sacks. Since 2010, his defences haven't ranked above 21st, a point people don't dwell on complainingly enough when Aaron Rodgers is able to pull his team's fat out of the fire on numerous, repeated occasions.
Shogun Marcus craftily epitomized the feeling of the locals in his preview, noting how complacent people have become winning the division & turning into the 1990s Atlanta Braves.
On the other side of the ball, you've got the highest paid quarterback in the NFL, Matt Stafford,
looking to drive other quality receivers into early retirement via poor zone reads and ten-yard overthrows. The Lions have no running game, a kicker whose continued employment in the league is completely reliant on AA references, and a defence that makes Dom Capers look cromulent, because he can beat the division.
Most years, I would tune in once or twice during RAW commercials to see if tuning in after RAW finishes would be worth my time. But I don't want to miss Alexa Bliss,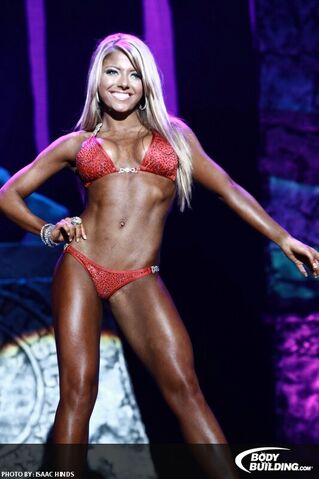 so I might just get there around the fourth quarter. By then it should be 13-10 for…someone.
---
Tonight's sports:
NFL:

Detroit Lions at Green Bay Packers – 8:15PM | ESPN / TSN

NBA:

Celtics at Hawks – 7:30PM | TSN2
Heat at Warriors – 10:30 | TSN2

 WWE:

Monday Night Raw: 8:00PM | USA / Sportsnet360
In case the game gets boring, here's a Monday type of song for the Commentists:
SO 80's!