A Canadian man-child of indeterminate age, he stays young by selling alcohol at sporting events and yelling at the patrons he serves. Their rage nourishes his soul, and their tips pay for his numerous trips to various sporting events.
Latest posts by Beerguyrob (see all)
Welcome to the third night of the Second Annual DFO Hate Week, brought to you by rampant greed, a Republican majority, taxpayer-funded stadiums, and General Mills – home of the "Monster cereals".
Tonight is the night where we reflect on the ownerships that made us hate the League in 2017.
I'm going to begin the hate by classifying owners into three groups:
those that will do anything to win
those that will do anything to make money
Mike Brown
I feel it's important to have distinctions, because some owners rationalize their actions as justified in helping the organization improve, while others are greedy shitbags who want to leave behind a beautiful edifice to their avarice. Mike Brown inherited a team but none of his forebears' intelligence or business acumen.
Let's start with the overt competitors, and there's none more overt than Jerry Jones.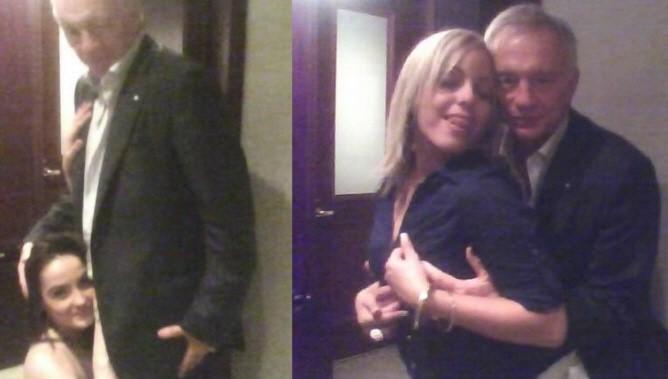 He bought the Cowboys in 1989, lucked into The Triplets & won three Super Bowls by 1995, AND AIN'T DONE SHIT SINCE! Plenty of people revel in his continually stepping on his own dick in attempts to return to The Big Game, but if he were that harmless we could simply ignore him. But he has done so much more to aggravate NFL fans:
AT&T Stadium is technically a city-owned facility. The Cowboys are the primary tenant.

Much bragging is made about Jerry paying for the whole thing, but Arlington provided $325 million in funding via raised entertainment taxes.

plus, the city of Arlington used "eminent domain" to obtain the land necessary for the facility, a move so craven even the nuts at Free Republic could see right through it.

His interceding in the LA relocations directly cost San Diego and Oakland their teams.
His petty battle against Roger Goodell's contract extension, which came across as being 100% about the Zeke Elliott suspension & served to make Goodell appear sympathetic in the eyes of the casual viewer outside Dallas.
Speaking of Jerry's, let's not forget the soon-to-be-departed Jerry Richardson of the Panthers.
Sure, what's forcing him out are recent revelations, but that merely serves to obfuscate what a generally horrible person Richardson is.
His former company, Flagstar, routinely discriminated against minorities in its restaurants.

By the end of 1995, he was gone, and it had settled two class-action suits & paid out $54 million to 294,000 "aggrieved customers".
Richardson himself was personally sued by a black female employee who was fired after confronting him with further racism allegations. The suit was settled & sealed by a NDA.

In collective agreement negotiations with the union between 2010-12, the Panthers held themselves up as examples of a team with negative cash flow, but Deadspin discovered the Panthers made over $110 million during that period.
And, recently, the big SI article exposing the pervasive racism & sexism in Richardson's management of his team over the years, which has resulted in his putting it up for sale.

Which resulted in settlements and non-disclosure agreements.
Patriots Hate was yesterday, so you can find the Robert Kraft allusions there. We all know he's fucking with the salary cap, but so long as they sell ad rates & merch, ol' Rog is gonna let that shit slide. But, as a reminder, fuck him anyways.
---
Then there are the owners who will do anything to make a buck.
Dan Snyder, whose greed and pettiness are legendarily recounted in the classic Dave McKenna piece, "The Cranky Redskins Fan's Guide to Dan Snyder".

Whose team just agreed to sign Alex Smith to the five-year, $71 million contract they refused to give Kirk Cousins, who was franchise tagged twice in two years & paid $40 million. They also don't get a compensatory pick, because he's unrestricted. AND they gave up a solid rookie in cornerback Kendall Fuller & a third-round pick to get him.

Plus, they managed to piss off some of the players.

Was There Ever A Standard On How It Was Done!! When Is Elite Overlooked!?! When Is Your Best Not Worth Fighting For?? This Is A Tough One! 🤦‍♂️

— DJ Swearinger (@JungleBoi_Swagg) January 31, 2018

Welcome to the team, Alex!

SOLID business acumen.

Mark Davis & Stan Kroenke, who ditched fan bases & publicly-funded stadiums for brighter, cheaper locales that were willing to afford them the luxuries they felt they deserved.
Jed York, who used a lack of municipal interest to leverage a new stadium miles away from the city that 'hosts' his team, charged astronomical rates for "Stadium Builders Licences", and once there dismantled a Super Bowl calibre organization & hired a lovable hobo as its coach.

The licences are a particular boondoggle, as people are trying to dump theirs while at the same time the team is actively undercutting the secondary market. They're fucking over fans in unbreakable contracts!

Compare Sections 210 & 408 on the team sales site to Sections 222 & 417 on the secondary sales site.
And no one in this group made the collective hive mind of DFO commentists turn against the league more than Dean Spanos.
For this segment of Hate, I will defer to the Honourable Low Commander, maker of photoshops:
Greed. Greed is the root of human evil. It is what causes our politicians to sell out the betterment of our species for shortsighted personal gain. Is it what makes corporations mistreat their employees to bump up their stock prices a few more points. And it is the only language the NFL speaks.

It doesn't take much to understand who the Owners of the League are: CEO's, oil barons, property moguls, mobsters, or worst of all, their children. None of them reached their levels of wealth by playing fair or being content with their earnings. They have clawed their way over thousands of people to get where they are (or happened to inherit it) and have carefully developed PR campaigns aimed at making them seem like even remotely respectable folks. You know, like the type of people that wouldn't compare their employees to prison inmates or hide critical health data from them, drive recklessly under the influence or demand public funds for their private organizations under the threat of relocating for over a decade.

The NFL doesn't exist without the fans, and it's time to remind them of that. The power the Owners hold over us is so superficial and ankle deep, all it takes to free yourself of it are little actions. If you are canceling your NFL cable packages, tell your provider why. Don't buy officially licensed products, find knock-offs across the Internet. Fantasy football has conditioned us to think that every game matters. It doesn't. Turn off that M/TNF match up of 3-9 teams. There are much better uses of your time than continuing to blindly give these monsters your money through the guise of fandom. If enough of us do, then maybe we can start to take back our sport from them.
---
The last group is Mike Brown, a man so notoriously cheap he kept Marv Lewis rather than hire an expensive new coach.
To quote Rolling Stone's article on "The 15 Worst Owners in Sports", "since [1991], they've had four head coaches, the most successful of which, Marvin Lewis, has a .522 winning percentage and still doesn't understand how timeouts, challenges or offenses work." And somehow, despite this legacy of suckage & cheapness, he was able to use the threat of moving the team to get the city to cave & award him what The Wall Street Journal described as "one of the worst professional sports deals ever struck by a local government."
And he wonders why his team plays to half-empty stadiums in November & December.
This is why people fall for the Packers ownership certificates.
Fuck 'em all.