A Canadian man-child of indeterminate age, he stays young by selling alcohol at sporting events and yelling at the patrons he serves. Their rage nourishes his soul, and their tips pay for his numerous trips to various sporting events.
Latest posts by Beerguyrob (see all)
I'm not sure why this team has fallen to me to preview over the years. Rikki covered them in the initial year of the site, and I think did a damn fine job half-assing it. Me – well, I didn't even muster half of that half-ass when I did the 2016 & 2017 previews. Geographically, Atlanta is aboot as far away from Vancouver as an NFL team can be, at just under 3900 kilometres away. That's just over 2423 miles for the Burmese, Liberians & Americans reading this preview.
Now, previous iterations of Falcons preview have taken the form of comparing the team to mayonnaise and ketchup. For 2018 I'm going to move away from condiments and instead self-reference my entries into the DFO University pantheon – the Atlanta Falcons as beers.
Ownership: Arthur Blank
He might be a nice guy, but he's an NFL owner. When they all get together at their Bilderberg meetings, he drinks blood from the same skull as Jerry Jones & Bob Kraft. But, due to his role as an executive with the ASPCA, he makes sure it's a human skull. He's at least got his priorities straight.
Quarterback: Matt Ryan
I can't go with the Natty Lite for Matty Ice, because he's just not bro enough for that honour. Instead, just like every year, he's coming out & saying all the right things about "the team" and "improvement on the field", and "finally achieving our goal". However, just like after killing a sixer of Icehouse, all you are left with as a Falcons fans or occasional bettor is a sense of regret & bloat. Kinda like how they steamrolled the Rams in the Wildcard round & then got smothered by the Eagles in the Divisional round.
Plus, for the second year in a row, he's backed up by Matt Schaub.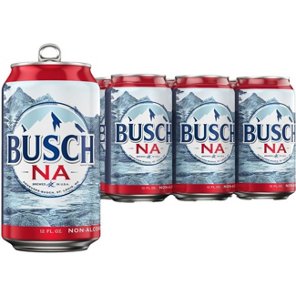 'Nuff said.
Running Back:
Devonta Freeman & Tevin Coleman are stout, hungry beasts who don't get enough carries per game. With Kyle Shanahan in San Francisco preparing to ruin Jimmy Garappolo, Matt Ryan should return to running a two-back backfield so as to give him more options and/or buy his receivers time downfield. Any idiot can see that; it's a Fundamental Observation, much like the beer. Plus, after getting smothered by the Eagles in the playoffs, they had better come up with some new breakout options with the O-line, otherwise they could go O-fer in the South.
Wide Receiver:
With Julio Jones having ended his brief holdout, the Falcons again have one of the most prestigious receiving tandems in pro football. They are more of a 1A & 1B receiving tandem, which is something special if a team can hold onto that.
Space Barley is a beer that was made using 100% barley that was grown on the International Space Station. It's one of the most expensive beers on the planet, and is likely something recommended to Julio by his close, personal friend Terrell Owens.
Offensive Line:
Pro Football Focus ranked the Falcons offensive line as the #2 unit in all of the NFL in 2017
and not much has changed going into 2018. Because they are linemen, they are not going to be drinking any fancy beers, just the best of the store brands for them, because they know their job is to protect the high-priced help that they suppose will help them win a ring.
Well, they had their chance two fucking years ago. How'd that turn out again?
Go fuck yourselves.
Defensive front:
Dontari Poe is gone (to the Panthers), but the rest of the 13th-ranked defensive line is still here, and that should be a good sign in what's shaping up to be a smashmouth NFC South. Vic Beasley, who I've been high on since 2016, returns to the line after spending 2017 as a linebacker to lead a Falcons defense that needs his help up front if they are going to amass more than the 39 sacks they had in 2017.
The one area of concern, along with the safety/CB positions, is that salary cap boundaries mean that most of the available cap space is offensively-loaded, because of the QB arms race in the NFC South. If one of their key defensive starters goes down for an extended period, then the Falcons are well & truly fucked, since they have a number of backups at key positions playing for League minimum, which means they're just expected to spell for a play or two, not half a season. So, they're like a Heineken – it sounds good & the first few sips are immaculate, but after a while, and the longer it gets exposed, the more rotten it smells.
Defensive backs:
Here's all you need to know about the Falcons defensive backfield, in reference to Desmond Trufant, courtesy the Atlanta Journal-Constitution:
Trufant showed signs of slippage late in the season as he was beaten deep by New Orleans' Ted Ginn and gave up big gainers to Los Angles Rams' Robert Woods and Philadelphia's Alshon Jeffery, who beat him on slant routes. He'll need to have a bounce-back season in 2018 as teams are no longer afraid to throw to his side.
Yep, that's not exactly a ringing endorsement. It's the barbecue equivalent of the office showoff proclaiming, "Hey everyone, I brought Corona!" and expecting just, like, a ton of high-5s, brah. They are even thinner here than they are on the line, as evidenced by the way they kept getting torched late during the regular season. They didn't bring in much help in the offseason, so "defensive genius Dan Quinn"™ must think that another season playing together will turn them into the grab-happy mind readers the Legion of Boom became under his tutelage.
Kicking:
No one cares. People only notice if they screw up, like when the lights don't work in a bar sign.
Coaching:
Once again, it's up to "Dan Quinn, defensive genius"© to lead the Falcons to the Promised Land, which this year is in Atlanta. The added pressure of (insert tired NFL canard here) trying to get to play the Super Bowl at home is something I don't think this team can handle. I know he'd love to red-ass Sean Payton and play that game on his home field, but the Saints are loaded for bear this year and the Falcons haven't really done much to physically improve the team. Sean Payton has added incentive to run up the score just because he wants to burn Atlanta like Sherman did. The only names I recognize from the Falcons coaching roster are Steve Sarkisian, Raheem Morris, Marquand Manuel and Bernie Parmalee, and one of them was fired for being a raging kegger. It seems like the coaching mantra is "stay the course" and hope the other teams lose more key players than they do, so they can swoop in and take the division.
Conclusion:
I can't see the Falcons doing better than 10-6. They'll miss the playoffs.
Fans will complain. Circle of life. YOU SHOULD HAVE BEATEN THE PATRIOTS, YOU FUCKS!