/gets called into DFO backroom/dungeon
Balls: WHAT?
Mysterious Hooded Figure holding a beer: Dude,  WTF?
Balls: WYTAW?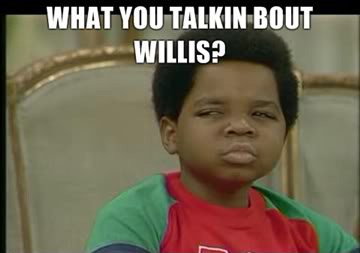 Mysterious Hooded Figure holding a blunt: What day is it today,  asshole?
Balls: Uh, Friday?
MHFH a beer: Seriously?
Balls: Wednesday?
MHFH a blunt: FFS, it's Monday!! As in MONDAY NIGHT FOOTBALL!?!?
Balls: You guys know I don't like the NFL, right?
MHFH a beer: Yes,  we do.
MHFH a blunt: And frankly,  we're getting a little tired of your bitching.
Balls: Tough,  but fair.
MHFH a beer: So you know what this Open Thread needs to be about,  RIGHT?!?
Balls (sighing): Fiiiiine.  Can I go now?
MHFH a beer: Yes.
Balls (on his way out the door): ORIOLESUCK!
LE FIN
***
TO THE GAME!
Tonight we have the Los Ángeles Doyers Green Bay Packers hosting the Milwaukee Brewers San Francisco 49ers on Game 3 of the NLCS MNF!
What can I say,  I know it's Wisconsin v California!
If the Packers can keep Aaron Rodgers upright like Danica,  they are headed towards great things this year.  Unfortunately,  his health is as big of a mystery as his relationship with his family.
Which is too bad because A-Rod should be considered as one of the GOATs and he hasn't benefited from cheating,  favorable officiating,  or Russian-style doping/"supplements" programs.
Instead,  he's had to deal with Captain Blue Bunny
as coach, an offensive line that compares negatively to a traffic cone and a NY subway turnstile,  and the loss of a talented group of receivers that wanted to get PAID.
Oh, and do the Packers have a running back yet?
Jesús!
On the other side,  we have the 49ers, which,  well,  take a look at this roster:
My condolences to Petronel and Mr. Nel. That roster would have me turning on the VCR and replaying the Super Bowl videos from the 80s.
My thought is that the Packers take care of business at home in a relatively boring game.
/ looks around
// sees that the DFOers are busy drinking
Doyers-Astros World Series.  And the Astros win again…
International Member of the Geelong Cats and recovering Steelers fan. Likes Butts. And Balls. And Boobs. Pretty much anything that starts with the letter B. Preferably together.
Latest posts by ballsofsteelandfury (see all)