Before anything, click play on this:
The Canaleros, which is a nickname that sounds dirtier than it is (it means The Canal People), arrive to Copa America Centenario with pretty much the same squad that they have used for the 2018 World Cup qualifiers.  The full roster is here: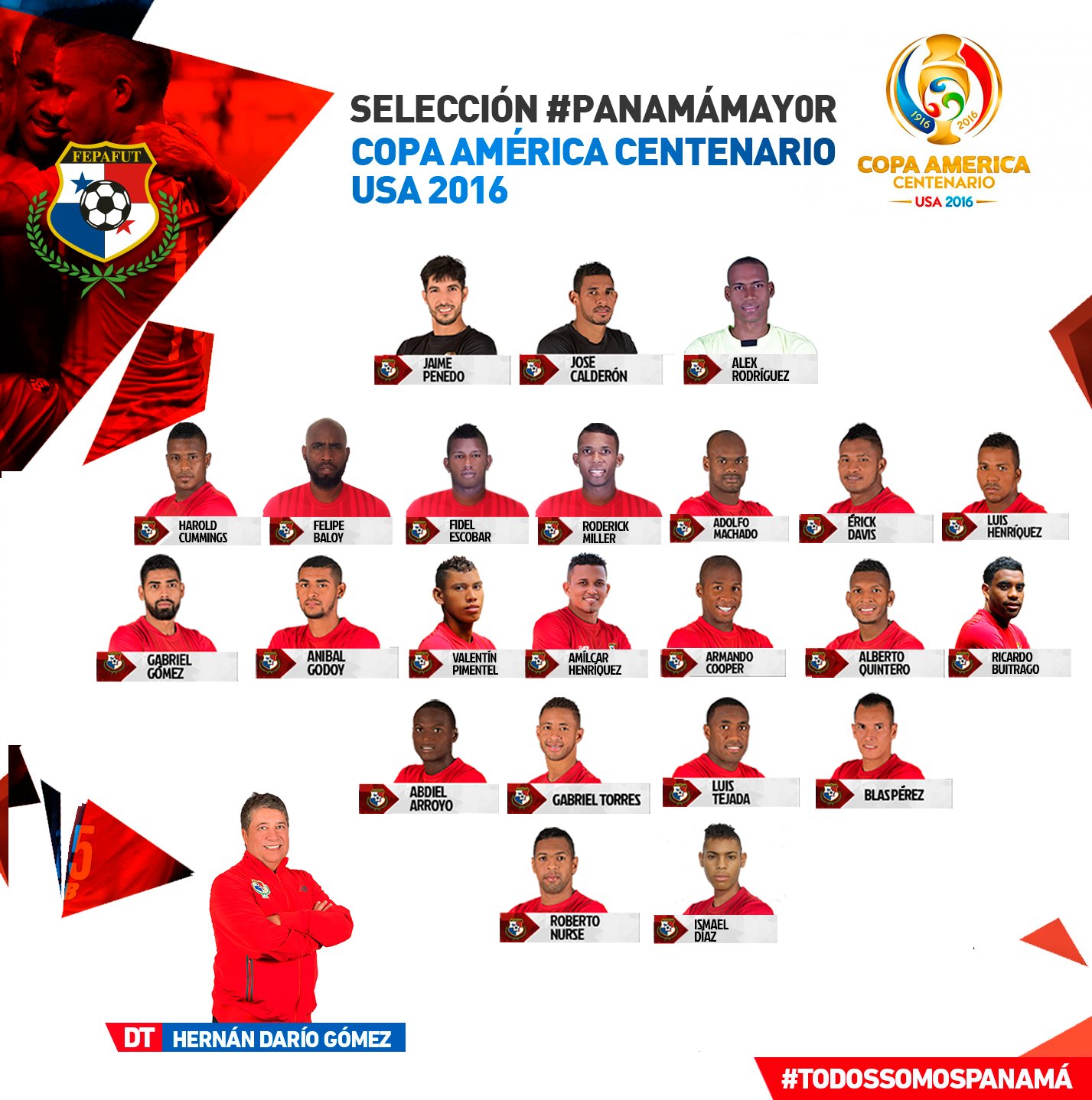 The head coach may seem familiar to some of you soccer aficionados as he is the man that was a big part of coaching the "golden generation" of Colombian soccer back in the 90s, Hernan Dario "El Bolillo" Gomez. The fact that his nickname is a piece of bread tells you all you need to know about him.  Think Ole Wade during the Cowboys era.
He is a very likable guy when he is not hitting any women and has led the Colombian and Ecuadorian National Teams to World Cup berths. No, Ray, she did not apologize.
His squad is almost completely comprised of a group of guys that play in the first and second divisions of the various leagues in the Americas (North, Central, and South).  They do have their own A-rod, but no one knows if he's fucked Madonna yet.
What can we expect from Panama?  Well, much like the Panama Papers, they'll be in the spotlight for like a week or so and then everyone will forget about them and go about their business as usual
Here is their time in the spotlight:
JUNE 6
PANAMA
VS
BOLIVIA
ORLANDO, FL
Camping World Stadium
7:00PM ET
JUNE 10
ARGENTINA
VS
PANAMA
CHICAGO, IL
Soldier Field
9:30PM ET
JUNE 14
CHILE
VS
PANAMA
PHILADELPHIA, PA
Lincoln Financial Field
8:00PM ET
Projected Copa America Centenario performance:  3 and out with maybe a tie against Bolivia in the first game.  Best case scenario is a win in the first game followed by two losses.
Fun Fact that I did not know:
Jordana Brewster, of the Fast and Furious movies, was born in Panama!
Is the song over yet?  Ok, my work is done here.
International Member of the Geelong Cats and recovering Steelers fan. Likes Butts. And Balls. And Boobs. Pretty much anything that starts with the letter B. Preferably together.
Latest posts by ballsofsteelandfury (see all)