The parking lot was full of cars, but everyone was already inside. We were late.
It was her company Christmas party and I really didn't want to go, but a good boyfriend does what a good boyfriend does and the reason we were late was because we'd gotten a little frisky during the dressing up process.
As it was, we had basically half-assed the dressing job as I didn't have my tie on and she still needed to fix her scarf/top ensemble. As we parked in a spot between the cars, I looked around.
There wasn't a creature stirring, not even a mouse.
Balls: Hey, I don't think your top is on right.
Her: What are you talking about?
With one swift move, I had undone the knot in her tied-up top revealing her Victoria's Secret bra.
"Woops! My bad", I said with devilish delight.
She gave me a look that told me I was a naughty boy but that she approved.
"I'm sure that was just an accident."
"Completely", I whispered as I pulled one breast out from its constraint.
"Hi! Haven't seen you in a while!"
"It was literally 30 minutes ago!"
"Was it?"
I proceeded to put her nipple in my mouth. It was erect.
Out of the blue, a voice yelled out, "TO THE GAME!!"
***
The Vikings try to stake their claim to the last Wild Card spot in the NFC tonight as they visit the likely top Wild Card team in the Pacific Northwest, the Seattle Seahawks.
A Seahawk victory will all but clinch the final Wild Card spot for them and will leave a big pack of rabid dogs chasing that last Wild Card spot.
Should the Vikings win…., well, we might as well talk about me having a threesome with Betty and Veronica from Riverdale.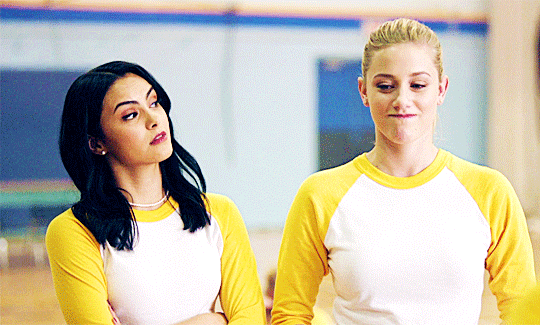 Enjoy the game!
International Member of the Geelong Cats and recovering Steelers fan. Likes Butts. And Balls. And Boobs. Pretty much anything that starts with the letter B. Preferably together.
Latest posts by ballsofsteelandfury (see all)