The Maestro is a mystical Canadian internet user and New England Patriots fan; when the weather is cooperative and the TV signal at his igloo is strong enough, he enjoys watching the NFL, the Ottawa Senators & REDBLACKS, and yelling into the abyss on Twitter. He is somehow allowed to teach music to high school students when he isn't in a blind rage about sports, and is also a known connoisseur of cheap beers across the Great White North.
Latest posts by The Maestro (see all)
[INT. – A dark, candlelit dungeon appears slowly in the dim light. A hooded figure sits alone at a rough-hewn wooden table, with stacks of ancient, leather-bound volumes piled high. All of a sudden, a frantic knock is heard through a heavy, wooden door.]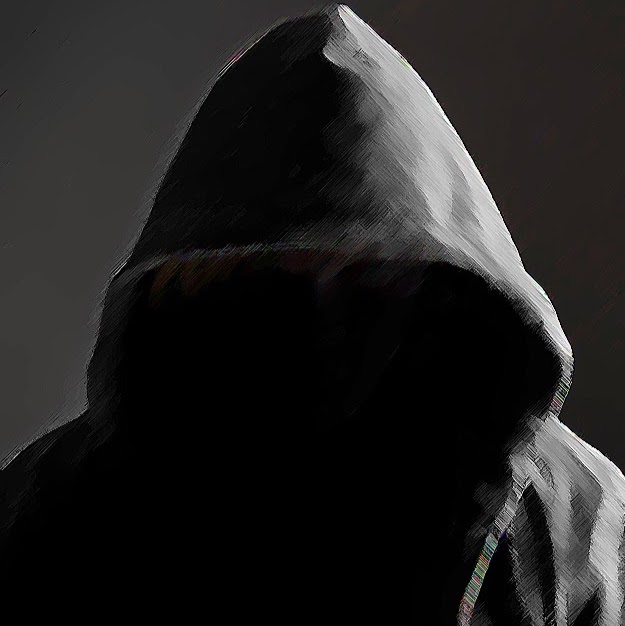 SMALLER HOODED FIGURE: My Lord, I've found it! At last! After months of research, I've found the missing ingredients.
HOODED FIGURE: [grumbling] Well, it took you long enough. What do we need?
SMALLER HOODED FIGURE: It won't be easy. It's going to take a lot of clever planning to get them all. Here's the list.
HOODED FIGURE: [grumbling] Hmmm. Hmm. We've only got three of these right now. How are we going to get the other twenty-eight?
SMALLER HOODED FIGURE: It says here that it's absolutely essential they all get collected in a big sack. Without it, we don't have a chance…
HOODED FIGURE: Well, let's get to it. No time to waste. Send forth for everything.
[From high up in a tower rookery, a flock of ravens disperses in the dark, eerily quiet night, spread out to the far corners of the earth; of particular interest are those headed to the most foul, awful places that few rational humans ever even dare to tread.]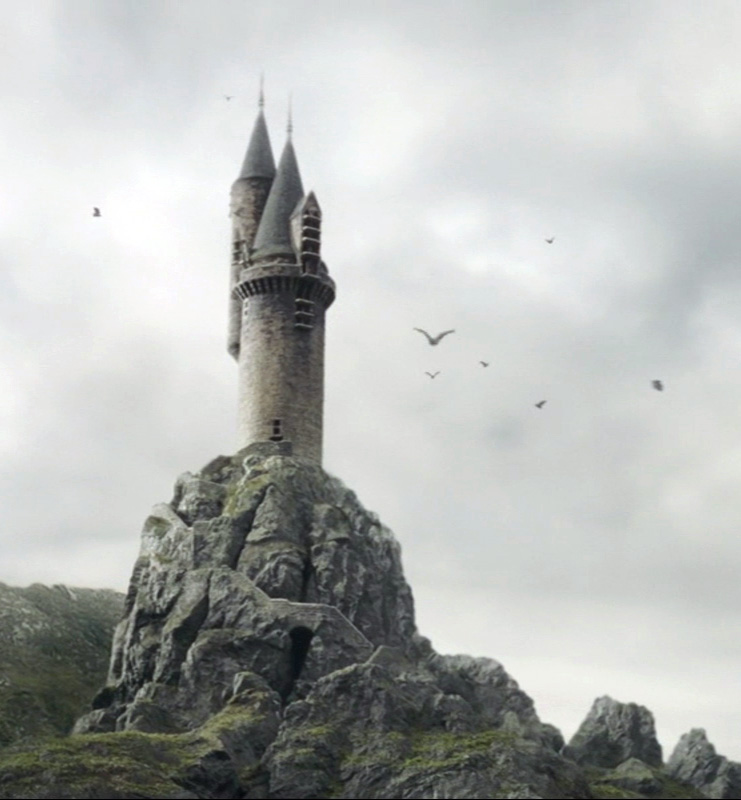 [Cut to MetLife Stadium]
[A raven alights on the goal post as the scene fades in. We can hear voices shouting in the distance that slowly become clearer.]
MIKE MACCAGNAN: [off-screen] And that's it! You're fucking cut, you washed-up schlub! How could you think that at 33 you're still any good? Get the fuck outta here!
[DAVID HARRIS is crying, running out of his now-former GM's office onto the field. As he looks up, he notices that the once-blue sky is turning to grey, and a fog is rolling in.]
DAVID HARRIS: [shouting] How could you do this to me, man? I've been a Jet my entire career! For ten seasons, I gave you literally everything I had! What the fuck am I gonna do now?
[The sky continues to darken. The raven caws. HARRIS looks around, startled.]
[It slowly dawns on him what is happening. His eyes open wide in terror.]
HARRIS: Oh. Oh no. God no. Mama, you said it wasn't true. YOU SAID IT WASN'T TRUE!
[He screams. The fog continues to roll in, obscuring almost everything; before the screen goes completely dark, we see what appears to be a few black-hooded figures surrounding HARRIS, before all of them disappear out of sight.]
[The raven caws a few final times before taking to the sky once more; hearing the unusual sound, MACCAGNAN and TODD BOWLES come running out onto the field.]
MACCAGNAN: Oh, shit. Please tell me what I think just happened didn't actually happen.
TODD BOWLES: [Looking visibly shaken] When I was a kid… my grandparents used to tell me horror stories. I didn't believe them… I never thought they could happen in real life. They tried to warn me… Grandad said he'd seen it himself. With his own two eyes. I should've listened.
MACCAGNAN: Shit.
BOWLES: Shit.
[CUT TO the BRADY estate, where the Patriots quarterback is just finishing up breakfast.]
[A TV is on in the background, and he's not paying it much notice.]
WEATHERMAN: [on the TV] And some very unexpected microsystems occurring in a number of locales across the country today; some very concentrated dark clouds, thunderstorms, and heavy wind and fog were reported in Cincinnati, Buffalo, and New Jersey for a few hours this morning. Curiously, these systems dissipated just as soon as they emerged; we've been on the phone with a number of prominent meteorologists, and all seem to be mostly baffled by the events unfolding today. The good news? It seems to be nice and calm for just about everyone across the Eastern Seaboard today. Expect sunshine, blue skies, and temperatures in the mid-seventies for just about all of you on your morning commute – just be wary for folks in the Foxborough area that the dark skies and heavy fog still continue on for the third consecutive week now. And back to you, John.
[TOM BRADY is whistling happily to himself as he flits about, packing a bag and getting himself ready for another day. He kisses his wife and kids goodbye as he heads to the front hallway. Here, we see him don a heavy hooded black robe, and as he draws the hood up over his head, he steps out the front door. All of a sudden, he vanishes into thin air.]
[The screen goes dark. We can hear the wind howling. All of a sudden, BRADY emerges out of the deep fog blanketing the field at Gillette Stadium, walking towards the fifty-yard line.]
[As Brady walks forward, we can hear a "Thwump" sound off in the distance. A gigantic pile of robes appears at the edge of the fog; ROB GRONKOWSKI emerges, stumbling, picking himself up off the turf with hooded robe slightly askew.]
TOM BRADY: [annoyed] Robert, what did I tell you about the powers. They are not to be used lightly or haphazardly.
GRONK: Shit, dude, what-EVER! This is the best thing ever! Now that winning that fifth Super Bowl lets us go anywhere we want through magical interdimensional travel, I can crush TWENTY TIMES as much puss as I used to! Hell, you should've seen me last night, man. First I was railing like a dozen tourist chicks at the Cheers bar all at the same time, then I travelled back to ancient Egypt to bang Cleopatra, then I went to Krypton and fucked Superman's mom. It was so SICK, bro! The Gronkster is a one-man boning machine! Nothing can —
BRADY: That is ENOUGH, Robert. We have work to do.
GRONK: [sheepishly] Yes, To — Yes, My Lord.
BRADY: Now go and fetch the grand prize for me, if you please.
[As GRONK whisks off once more into the mist, the sound of ravens' caws fills the air. We see more hooded figures appearing, emerging from the fog dragging heavy burlap sacks with them.]
[From within his dungeon, the first HOODED FIGURE emerges, awash in torchlight. He strides out to the fifty-yard line, gathering his hooded disciples around him.]
HOODED FIGURE: [Grumbling] Good, good. Did we get everything? Let's check the list.
[He cracks open a thick, dusty, leather-bound ancient tome]
Arguably the best secondary in the league?
[STEPHON GILMORE emerges from a burlap sack, dazed and confused, and then quickly terrified. MALCOLM BUTLER glares at him. GILMORE averts his eyes.]
BRADY: Confirmed.
HOODED FIGURE: A new tight-end option to replace our traitorous defector, Martellus Bennett, who can be both an excellent blocker and a valuable option on two-TE sets where Gronk is sometimes used as a decoy?
[DWAYNE ALLEN is dragged forward, kicking and screaming]
BRADY: Confirmed.
HOODED FIGURE: Stability on the D-Line to replace a few departed souls?
[A gaggle of tiny backup slot receivers, panting heavily from the weight, carry in DEATRICH WISE, LAWRENCE GUY, and ADAM BUTLER]
BRADY: Confirmed.
HOODED FIGURE: A new pass-catching running back that can be a dual-threat option to complement Dion Lewis and satisfy the cruder feelings of our whiny, racist fanbase at the same time?
[REX BURKHEAD, curiously wearing a dog collar for some reason, is yanked into the inner circle and kicked unceremoniously]
BRADY: Confirmed.
HOODED FIGURE: Added linebacker and RB depth, and a terrific opportunity to troll divisional rivals even further this year?
[DAVID HARRIS, sobbing quietly, is unceremoniously shoved into the pile in the middle of the circle, while MIKE GILLISLEE follows afterwards.]
BRADY: Confirmed.
HOODED FIGURE: [Grumbling] OK. Just the last thing for this concoction needed.
BRADY: Yes. A cook. Robert, bring him forward.
[GRONK steps forward, shoulder-pressing a giant bag up over his head, which he shakes vigorously until BRANDIN COOKS tumbles out in a heap]
COOKS: [Furious] MOTHERFUCKER, WHAT IS GOING ON? It's just my name! I don't even know shit about kitchens or whatever the fuck all this nasty shit is! GOD DAMN!
BRADY: Brandin, please do calm yourself. You are in fact here for two reasons. First of all, your contract situation is stellar and provides me with a true number one receiving threat to replace an injured Julian Edelman, while forcing defenses to split coverage even further when Robert is also on-field for plays. Second of all, the prophecy foretold of the one who Cooks emerging from the shadows and becoming the final piece required to ensure immortality. And thus it was spoke by BLEERGH.
ALL: Hail BLEERGH.
COOKS: This is fucked up.
GRONK: Dawg, you ain't even know the half of it. Wait 'til you see what's next.
BRADY: ROBERT.
[GRONK slinks back sheepishly into the crowd of hooded figures]
Robert, go fetch the cauldron, please. And the beers.
[GRONK and the gaggle of tiny backup slot receivers run off to fetch the required items.]
HOODED FIGURE: As I'm sure you're well aware by now, Tom, we did a little further research, and we've managed to make the process of winning even more efficient for this year. Last year, the key ingredient was pure revenge; in its typical state, it works well on a short-term basis, and will only lose potency after about 12 months. However, coming off arguably the greatest Super Bowl win in NFL history, the solution needed to be changed. We no longer have a need for mere revenge. We need to strive for immortality. We need to be a franchise that's talked about as the greatest of all-time, hands-down. We need to crush all comers, and make opponents weep for mercy. And Tom, we figured it out.
BRADY: I am indeed intrigued. Please elucidate.
HOODED FIGURE: Well, last year, we had a rapscallion from the south Boston suburbs come out to pay the team a visit, did we not?
BRADY: I do not believe a single individual here refutes this, no.
HOODED FIGURE: So that's the key. When you get just one person to drink this, it creates revenge. But we needed to think bigger. To move beyond revenge and reach legendary status, we need to reach more people. And we figured it out.
BRADY: While I am indeed pleased, I am also curious of just how you arrived at this solution. Admittedly, the fellow did expel the contents of his gastrointestinal system rather profusely shortly after consumption. I imagine the gustatory sensations of the concoction were likely sub-satisfactory.
HOODED FIGURE: You're correct, Tom. And that's where the marketing came in.
BRADY: The marketing, you say?
HOODED FIGURE: Yes. Turns out that Massachusettsans will buy anything, so long at it has YOUR name attached to it.
BRADY: Brilliant. Splendid work, sir. I admire your talents.
HOODED FIGURE: And now, to follow the prophecy.
[GRONK and the tiny backup slot receivers return with the cauldron and beer, and a special set of diamond-encrusted knives.]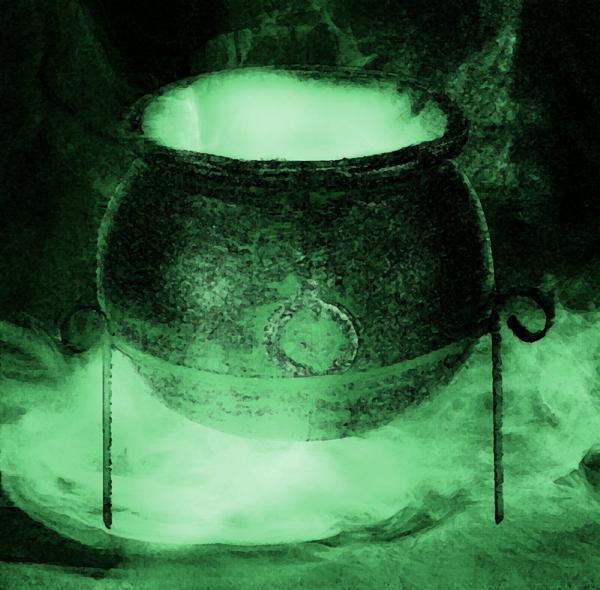 COOKS: Oh HELL no. My mama told me stories about this. This ain't real. You're fucking with us.
BRADY: You were the one the prophecy foretold, Brandon. It has always been so, and it shall always be so. It is beyond any of our mortal understanding, but please know this: if all goes well, soon we shall all comprehend at last.
[BRADY turns to the HOODED FIGURE]
Now, mark the new ones.
[The beer is poured into the cauldron, while the palms of each new addition to the team are marked gently with the knives; the blood collected dribbles into the concoction, once again creating a foul-smelling mess.]
HOODED FIGURE: [passing a giant wooden spoon to Cooks] Here you go, new guy.
COOKS: Motherfucker, I TOLD you. I. Ain't. A. Cook.
HOODED FIGURE: You're a Cooks. And you're exactly what we need as a franchise. Just give it a little stir, while I say the words.
[COOKS sighs and puts the giant spoon into the cauldron and begins to stir.]
HOODED FIGURE:  For strength, courage, spirit, and victory in battle, we bring to You, great BLEERGH, the new & the old, the soft & the hard; we offer You the pieces for a complete team to please You. Behold before You the team who hopes to achieve what no team has ever managed before. We ask You to bring us victory at every turn, or, at the very least, eternal seasons of 12-4 and another first-round playoff bye, but realistically more like 13-3 at the minimum this year, seriously. Amen. Hail BLEERGH.
ALL: HAIL BLEERGH!
HOODED FIGURE: And now for some of the marketing adeptness. Bring him in.
[A familiar face enters the stadium, escorted to midfield by two hooded figures.]
TAWMMY: OH FACK YOU! FACK YOU, YOU FACKIN' FACKS! I WAS SICK FOAH A FACKIN' WEEK AFTAH DRINKIN' THAT FACKIN' BULLSHIT FROM LAST YEAH'S TRAININ' CAMP! YOU AHH NOT PULLIN' THIS SHIT ON ME AGAIN! IT TASTED LIKE FACKIN' GAHHBAGE AND I COULDN'T TASTE MY DIP IN MY MOUTH FOAH LIKE TWO HOUAHS AFTAHHWAHDS!
[The HOODED FIGURE removes his hood, revealing himself to be ALEX GUERRERO.]
ALEX GUERRERO: Of course not, my good fellow! You're not being brought here for that! We've simply called you in here for an exciting opportunity – we're in need of beta testers for our new line of TB12 Performance Meals! Would you be interested in a quick sample right now? Your beloved quarterback follows this exact same diet, you know.
TAWMMY: OH FACK! AHH YOU BEIN' SERIOUS RIGHT NOW?
GUERRERO: Does the President want to Make America Great Again, my good man?
TAWMMY: YOU FACKIN' BET HE DOES! THAT'S LIKE ASKIN' IF THEYAH'S FACKIN' LIZAHD PEOPLE WHO AHH PAYIN' THE PROTESTAHS TO TUHN OWAH KIDS INTO QUEEAHS. NO ONE DENIES THIS!
GUERRERO: Splendid. It's fresh! Come have a taste.
[TAWMMY is handed a glass; he gulps it down greedily, before grabbing his stomach.]
TAWMMY: OH FACK, I THINK THIS HAS FACKIN' VEGGIES IN IT – I AIN'T ATE THOSE SINCE LIKE OH-FOAH 'CAUSE OF ALL THE CHEMTRAILS!
[He teeters on his feet, looking very ill.]
OH FACK, I'M GONNA SPEW…
BLLLLEEEEEEEEEERRRRRRRRRRRRGGGGGGGGGGGHHHHHHHHHHHHH!!!!!!!!!!!!!!!!!!!!!!!
ALL: HAIL BLEERGH!
GUERRERO: Excellent. Now let's collect some of that off the field, add it in, and then we can ship tomorrow! Orders have been through the roof as of late. Time to get bottling!
BRADY: My word, would I ever hate to be one of The Poors. I suppose it is time to return to the manse and gorge upon some cauliflower and rice, and none of this boorish swill. We shall re-convene tomorrow, my good fellows!
[The ravens caw off in the distance as the fog and mist continues to roll in. FADE OUT]