The Maestro is a mystical Canadian internet user and New England Patriots fan; when the weather is cooperative and the TV signal at his igloo is strong enough, he enjoys watching the NFL, the Ottawa Senators & REDBLACKS, and yelling into the abyss on Twitter. He is somehow allowed to teach music to high school students when he isn't in a blind rage about sports, and is also a known connoisseur of cheap beers across the Great White North.
Latest posts by The Maestro (see all)
[EXT. – NEW ENGLAND PATRIOTS TRAINING CAMP.]
[The sun is shining over Gillette Stadium. No clouds are in the sky, and the stadium is beautiful.]
[CUT to INT. – A dark, candlelit dungeon. A tall, hooded figure sits alone at a rough-hewn wooden table, with stacks of ancient, leather-bound volumes piled high. The hooded figure, flipping through the books, is visibly growing impatient and frustrated as we hear a knock at the door.]
HOODED FIGURE: Enter.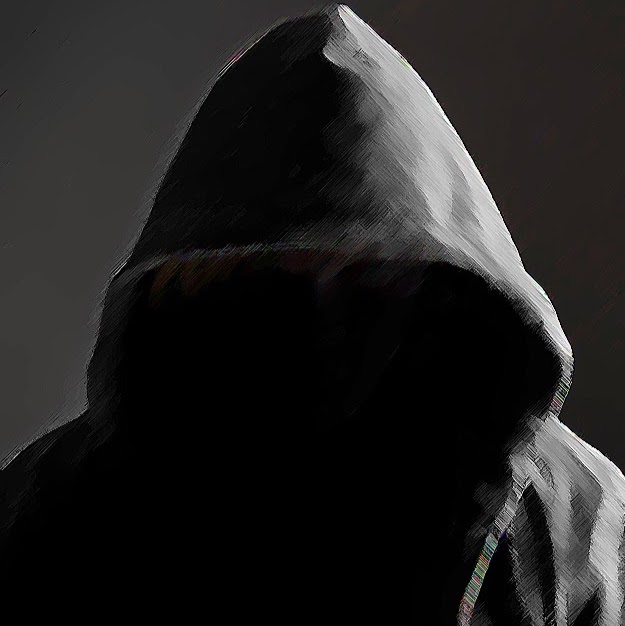 [A SECOND HOODED FIGURE enters, but stands right by the door frame. He waits to be addressed.]
HOODED FIGURE: What do you want now?
SECOND HOODED FIGURE: [Grumbling] Cut the shit, Tom. We need to move past this.
[The seated figure throws back his hood, revealing himself to be TOM BRADY. He remains visibly frustrated.]
BRADY: We are currently in this situation because of a variety of circumstances, but I can ASSURE you… that I would have had things under control… If you had not insisted on sending him away. He is not the enemy. The true enemy remains out there. Waiting. Lurking around every corner. And they are gaining strength. And due to your stubbornness and pride, my powers are diminishing. I cannot do this myself anymore. No storm clouds. No fog. No sowing fear. If he returned… It would change everything.
[The SECOND HOODED FIGURE throws off his hood, revealing himself to be HEAD COACH BILL BELICHICK.]
BELICHICK: [Grumbling] That's crap, Tom. All crap. You know your time's coming. Stop it.
BRADY: [Aggressively] I KNOW. But I need MORE TIME. I tried a lot of things this training camp. We made a lot of sacrifices in order to try and get the recipe right for the fountain of youth. Jordan Matthews' hamstring. Isaiah Wynn's ACL. Sony Michel's knee. Eric Decker's work ethic. Julian Edelman getting framed for fetching the necessary ingredients for the concoction. We are SO CLOSE, Coach. But I cannot do it without him.
BELICHICK: [Grumbling] No, Tom. It's too much. For all of us. You're going about things the hard way. All these spells and potions and bullshit? It's so much work. Yeah, we've gotten results out of it, but we need to modernize. I've been working on something. Hear me out.
BRADY: [Skeptical] Enlighten me, Coach.
[BELICHICK walks over to the wall of the dungeon, and pulls on one of the ancient tomes. 
[The wall suddenly slides aside, revealing a gigantic command center, full of monitors and clacking keyboards.]
BELICHICK: [Grumbling] This is what I'm talking about, Tom. I've spent years putting this together, waiting until the right time to reveal it. And I think it's now.
BRADY: And what, pray tell, will this do in order to ensure success this season and beyond for our football club?
BELICHICK: [With a slight smirk] Check this shit out.
[BELICHICK walks over to a keyboard, and taps a key.]
[CUT to EXT. – a giant thunderbolt cracking out of the sky. Out of nowhere, BRANDIN COOKS tumbles in a heap out onto a dirty, muddy construction site in Inglewood].
COOKS: [Visibly frightened] Mama…? Is it… happening again? I don't want to be afraid anymore…
[The clouds part and a light shines down upon him. Out of nowhere, SEAN MCVAY and JARED GOFF appear.]
MCVAY: [Smiling serenely] It's okay, Brandin. It's all over. No one will hurt you anymore. You're safe now.
COOKS: [Crying tears of happiness]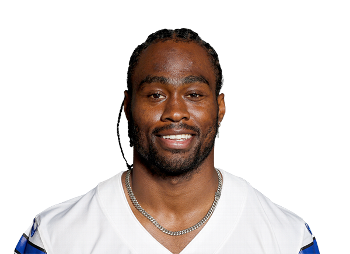 [CUT to INT. – COMMAND CENTER]
BRADY: I see. Intriguing.
BELICHICK: [Grumbling] Pretty slick stuff. It's been a lot of work. People are getting suspicious, Tom. It's why we had to do so much this offseason. We needed distractions. All part of my whole plan. We're calling it #QBAnon.
BRADY: I thought that was… something else.
BELICHICK: [Grumbling] That's what's so great about it. As far as the world knows, it's just some bullshit pointless political conspiracy theory crap that was started by some guy living in his mother's basement.
BELICHICK: [Grumbling] What nobody knows is that this is what is going to buy us time and make sure we keep winning. So let's cut the shit, Tom. I need you, and you need me. Fog and lightning and fear are great, but let's focus ourselves on the real problem here and let the computer do the work while the rest of the world is distracted by #QBAnon.
BRADY: I need him.
BELICHICK: [Grumbling] No you don't. You can do this. You have power. I've seen it.
BRADY: Please.
BELICHICK: [Angrily] For FUCK'S SAKE, Tom! Look around you! Look outside! Do you want things to stay like this forever? It's fucking horrible! We can't survive like this!
[CUT to EXT.]
[CUT back to INT. – COMMAND CENTER]
BELICHICK: [Grumbling] This could be our last chance, Tom. Let's do this while we still can.
BRADY: Very well.
[BELICHICK walks over to the terminal, and clicks a few keys.]
runas/profile/user:darthvader "C:\programs\QBAnon.exe"
ARE YOU SURE? Y/N

Y

ENTER ADMINISTRATOR PASSWORD:

milfhunter69

INITIATING SEQUENCE...
[All the screens brighten to full intensity as various subprocesses begin to run. Outside, storm clouds and fog finally roll in over the town of Foxborough. BRADY and BELICHICK watch the action unfold across the collection of gigantic monitors at the front of the room.]
[On one screen, we see the Weather Channel, as storm clouds gather and lightning flashes across various locales throughout the United States; Atlanta, Cincinnati, San Francisco, and elsewhere.]
[On another, we see a bunch of ESPN talking heads.]
RAY LEWIS: Well, you know, I mean, the Patriots, it's hard to say… Tom Brady's another year older, and there's been a ton of roster turnover… Not to mention all the controversy with Josh McDaniels, which could possibly affect things moving forward…
MATT HASSELBECK: But, it's still Tom Brady! He's the best quarterback of all time! I don't know how you can say, after seventeen seasons of the Brady-Belichick era, like they're not going to be Super Bowl contenders once again this season.
STEVE YOUNG: See, that's the thing; for everyone, it's about the Super Bowl this season, but if we're really being honest here, what's the plan for New England once Brady finally DOES decide to retire? I mean, this is a strange situation; back when I was with the 49ers and they had just traded away Joe Montana, the team was confident they had someone who could fill that role properly. But here, down the road, what's the plan? I don't see that here, and I think that some fans are, for the first time, a little bit anxious about the future, if not the present.
SAM PONDER: Great points, guys. We'll be right back after this commercial break…
[On another monitor, we see CNN talking heads having a discussion about the latest fringe right-wing group making their presence known across the country.]
ANDERSON COOPER: [To TV audience] And with the #QAnon crowd continuing to make their presence felt at Republican events across America, it's time to ask ourselves the real question: Why are these people upset? What do they believe in? The answer, as it currently stands, is fairly unclear: there's a belief that there's a massive conspiracy theory afoot involving major government officials, accusing them of such nefarious crimes as human trafficking, pedophilia, child abuse, and more, on an international scale. While these people point to such websites as 4chan and Reddit as the source for the information confirming their beliefs, we haven't been able to substantiate a single one of their claims, despite their strongly-held, vehement opinions. While the Trump administration has denied any affiliation with the group and has actually denounced their actions, unlike with other fringe groups previously, it's still arguable that they've provided a fantastic distraction to the general public as the president and top officials continue to deal with the scandals that have plagued them since the 2016 presidential election. If someone, somewhere, is using #QAnon as a distraction… What are they trying to distract us from?
[On another monitor, we see JULIAN EDELMAN enter ALEX GUERRERO's TB12 Sports Medicine clinic, looking frantically for the personal trainer.]
EDELMAN: Yo, Alex! ALEX! Where are you?
GUERRERO: Julian, I need you to calm down…
[EDELMAN cold-cocks GUERRERO in the jaw, who falls to the floor, surprised and in pain]
EDELMAN: YOU SAID THAT SHIT WASN'T TRACEABLE! What the FUCK, man?
GUERRERO: I never said that! I just said I was trying to help you sneak past the testers…
EDELMAN: Whatever, man. I'm done with this. Coach says you're banned from treating anyone else. And that he's shut off your key fob to the locker room. And that you'll stay away, if you know what's best for you…
[CUT to INT. – COMMAND CENTER. BRADY has a single tear running down his cheek.]
BELICHICK: [Grumbling] Cut that shit out. The man's a con artist. We've got bigger fish to fry.
BRADY: [Sniffling] But it was my understanding that fish were actually acidic in nature and thus not permitted in my diet…
BELICHICK: [Angrily] And speak using fucking contractions. You're not doing magic 24/7. Loosen the hell up.
BRADY: I needed Alex to help me reach my full magical potential…
BELICHICK: [Grumbling] For what? Thunder and lightning? That's nothing. The computer's doing that now. All showy horseshit. You REALLY want to make this work? You know we need a successor for you once you retire. You know how goddamn hard that is. Not something I can do by myself, or anyone else, for that matter. I got everything geared up this year to help put a winning formula in place.
BRADY: The spy networks?
[CUT to EXT.  – Josh McDaniels running out of Lucas Oil Stadium in full flight, holding a barrel of Indiana lard]
[CUT to INT. – COMMAND CENTER]
BELICHICK: [Grumbling] Yup.
BRADY: Media spin?
[CUT to INT. – SCOTT VAN PELT, at his SportsCenter desk]
SVP: And with Malcolm Butler and Dion Lewis both having signed with the Tennessee Titans in the offseason after they came up just short in Super Bowl 52 with New England, there still hasn't been any word from either Butler or from Patriots head coach Bill Belichick about the reasoning behind his benching in last season's championship. Butler has said simply that "I'm on fire — I can tell you that. But I'm past that. I'm a Tennessee Titan, and I'm just ready to ball for the Titans."
[CUT to INT. – COMMAND CENTER]
BRADY: An improved defence?
[ADRIAN CLAYBORN, DANNY SHELTON and JASON MCCOURTY all appear at BELICHICK's side]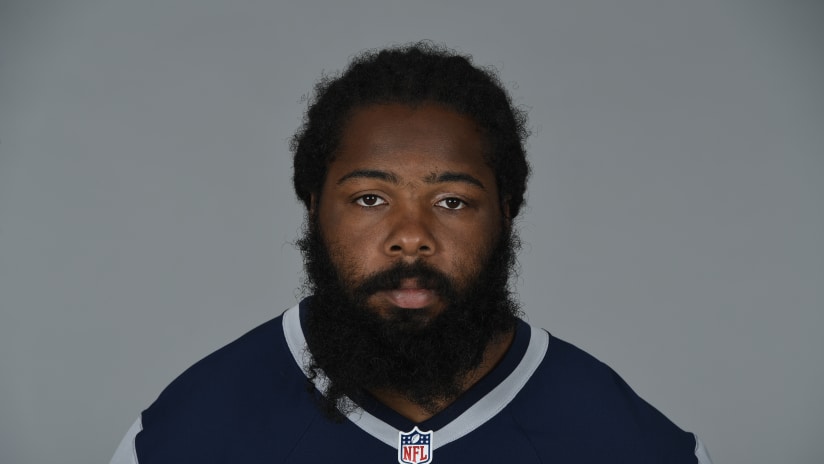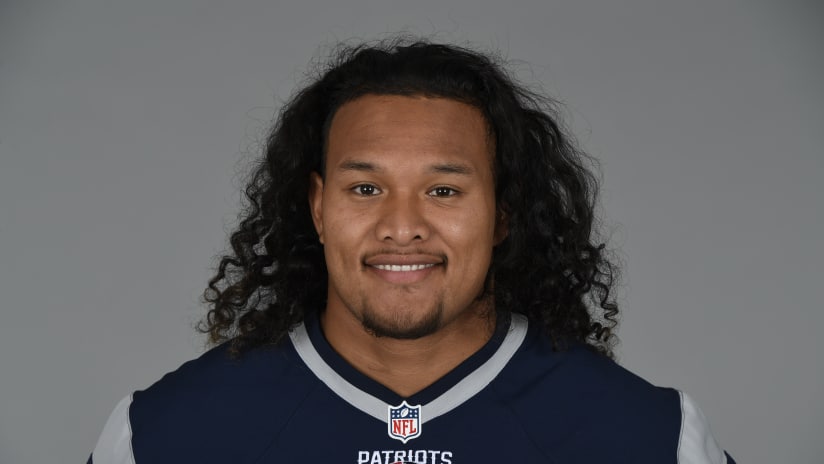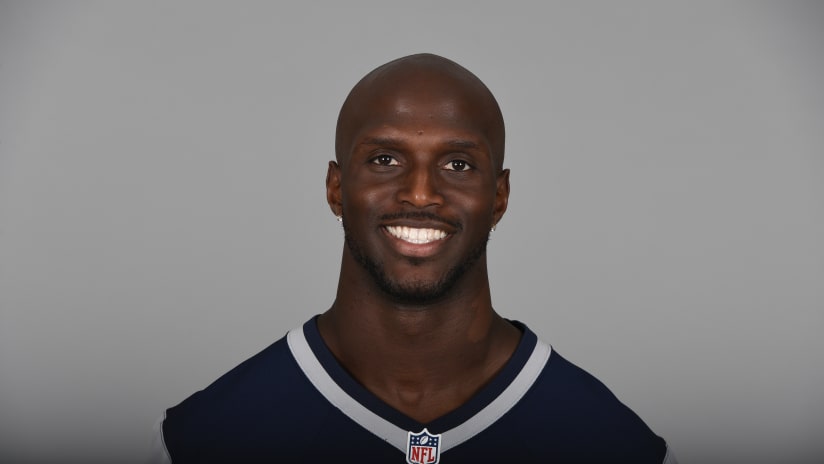 BELICHICK: Yup.
BRADY: Very well, then. Looks like we're on track.
BELICHICK: It's all you from here on out.
[BRADY makes his way back to the dungeon where we first encountered him. There is a pentagram on the floor, with a cauldron placed directly in the center of the star.]
[BRADY takes a knife, slicing the palm of his throwing hand, letting the blood drip down into the cauldron. It bubbles and hisses, and then falls silent once more.]
BRADY: [Whispering softly to himself] In Your unholy name, I offer myself to You as the final piece of Your chaotic natural order. As we sow seeds of discord and deceit throughout Your sport, I call upon You to deliver us Victory, or, at the very least, eternal seasons of 12-4 or better and another first-round playoff bye. I call upon You to bestow my powers, upon my retirement, to my future successor, whoever he may be; in Your omnipotent wisdom, please divine to us who he may be. May the rest of the world be too distracted to see our master plan unfold in its full fruition. Hail BLEERGH.
[DOOR FLIES OPEN]
[ROB GRONKOWSKI shuffles in, looking morose]
GRONK: Hey, uh… My Lord…
BRADY: It's fine, Gronk. You can drop all that stuff, now. We gotta cool it with all that for a while.
GRONK: Oh, uh… okay, my Lo… Tom. No problem. Say, uh… bro… have you seen my crabs?
BRADY: Nope.
GRONK: Shit. K. I thought they'd be back by now.
BRADY: What happened?
GRONK: Had to take 'em to the vet. Think they got gonorrhoea. Damn.
BRADY: I… didn't need to know that. Hey – while you're here – can you do me a favor?
GRONK: Aw, please don't make me do what Edelman did…
BRADY: No, no, not that. I need you to go find someone. I don't know who.
[BELICHICK re-enters the dungeon]
BELICHICK: [Grumbling] I do.
GRONK: Who, coach?
BELICHICK: [Grumbling]  Just got a message from Matt.
BRADY: I thought he was busy with the Lions…
GRONK: What'd he say?
BELICHICK: [Grumbling]  Says he'd been digging around on 4chan during the offseason, and managed to track down the guy who believed every word of it and drove the van to the Hoover Dam to block traffic. Apparently he's actually coming to us. That's our guy.
BRADY: BLEERGH works in mysterious ways…
[Two hooded figures escort a familiar face into the room…]
TAWMMY: [Aggressively] WHAT THE FACKIN' FACK WERE-AH YOU FACKS TRYNNA PULL IN THE SUPAH BOWL, HUH??? WE HAVE NEVAH HAD SUCH A DEVASTATIN' LAWSS AS THAT ONE!!! NOT EVEN BILL BUCKNAH WAS AS FACKIN' AWFUL AS THAT!!! [Spits dip] 
BRADY: [Quietly] You're right. And we're sorry. We've done a lot of soul-searching the last little while. And we're trying to make things right.
TAWMMY: YOU SOUND JUST LIKE THEM WHINY DUMBOCRATS WHO KEEP FACKIN' LETTIN' ALL THOSE MONSTAHS TOUCH ALL THOSE KIDS – THOSE HAHTLESS FACKS!
GRONK: [Whispering to self] Damn, this guy's an idiot. And this is me saying that.
BELICHICK: [To TAWMMY, grumbling] We'd like to help you bring these people to justice. We're Patriots, after all.
BRADY: It's easy. All you have to do to have a sip of this [gestures to cauldron] and you'll be granted some extrajudicial powers. It's reverse spirit cooking. You've heard of that, right?
TAWMMY: FACK THAT. I ALWAYS END UP SPEWIN' EVERY FACKIN' TIME YOU BRING ME IN HE-AH.
GRONK: Bro, I'll hook you up if you it, bro. It's chill, bro. You want percs, bro? I got a guy, bro. Just a small bit, bro.
TAWMMY: FACKIN' OXIES AND A CASE OF SAM ADAMS OR I AIN'T DOIN' IT.
BRADY: Done! Simple. Bring it in, gentlem… guys. Go ahead.
[A gaggle of tiny backup slot receivers, dressed in black hoods, enter through the door, lugging with a giant treasure chest filled with pills and booze.]
TAWMMY: FACK. FINE. LET'S GET THIS OVAH WITH.
[TAWMMY takes a goblet from BRADY, and takes a swig of the eerie green liquid.]
TAWMMY: OH… I DON'T FEEL SO… ACTUALLY, FACK THAT. I FEEL PRETTY FACKIN' GOOD. THE FACK'S IN THIS ONE? I'D HAVE SOME MOAH.
[He starts greedily gulping down more, kneeling down to the entire cauldron]
BELICHICK: [Grumbling] Congratulations.
TAWMMY: FOAH WHAT? WE AIN'T EVEN GOTTEN STAHTED YET.
BELICHICK: [Grumbling] We've just bestowed upon you some supernatural abilities. Your athletic abilities and intellect are now heightened to new levels. We're going to be sending you off to college. You've got a full ride to some podunk FCS school where you'll put up a million yards and still somehow not get enough recognition on draft boards – and then you're ours.
TAWMMY: YOU MEAN I'M STRONGAH? AND I'M SMAHHTAH? FACK! I COULDN'T EVEN GET INTO FACKIN' UMASS BEFOAH!
BELICHICK: [Grumbling] You're going to learn the real secrets of the world, Tawmmy. And when your time comes… we'll be waiting. Good luck.
[GRONK notices something in the corner of the room, and, distracted by this, rushes over and bends down.]
GRONK: Hey, it's Eddy, Teddy and Freddy! GUYS! My crabs are back from the vet! This is great!
[Smiling, he reaches his hand down his pants, bringing his friends home once more.]
GRONK: The GRONKSTER is BACK, BABY! WOOOOOOOOOOOO!
[GRONK sees TAWMMY bent over at the cauldron, drinking the potion]
GRONK: SACK TAP!
[GRONK gives TAWMMY a hard nut shot from behind; TAWMMY doubles over in pain and surprise, vomiting in agony]
TAWMMY: BLLLLEEEEEEEEEERRRRRRRRRRRRGGGGGGGGGGGHHHHHHHHHHHHH!!!!!!!!!!!!!!!!!!!!!!!
ALL: HAIL BLEERGH!
BELICHICK: [Grumbling] Welcome to the organization, Tawmmy. We've been waiting for you. The rest of the world… remains distracted, it seems.
[He begins to laugh maniacally, joined by BRADY and GRONK. CUT to EXT. – storm clouds and fog begin to roll in to Foxborough as the crack of thunder is heard off in the distance.]
[FADE OUT]