Evening, dick jokers and jokerettes. As you may have heard, resident open threader BrewHomeyRex is on leave this weekly, likely exploiting free Canadian health care and bragging about his head-of-state's glove size.  But enough about maple leaf condoms, I volunteered to fill in today for two reasons: Chanukah and the Alabama Special Election.
Now, I know what you're thinking:
That's not how you spell Hanukkah, Chanuka, Hanukah, Hannukka…
I thought we stopped using "Special" as a euphemism
:ahem: back to point number one, tonight is the first night of aforementioned festival of lights, so HAPPY HANNUKAH!
Sorry, there was a special request for dreidels, so wanted to knock that out right away.
Yes, tonight at sundown commences Hannukah, that holiday non-Jews think is really important but barely registers liturgically. Just about every Jewish holiday is some variation on "they tried to kill us, we survived, let's eat!"  Chanukah is the same, with the "they" being King Antiochus and his Syrian kingdom, and this time we add pyromania to the mix. You see, when this "they" tried to kill "us" (read: the Jews), the temple was destroyed.  Following an underdog victory to vanquish the oppressors (Maccabees are to Antiochus as App State is to Michigan), our peeps returned to the temple to find only enough oil to make the lamps burn for one day, but it lasted for eight days instead. It was a miracle! So now we celebrate the shit out of that miracle by lighting small fires for eight days and eating a bunch of fatty foods fried in oil.  And that shit starts at sundown tonight, so Happy Hanukkah!  If you want to learn more, we can get into it in the comments or we can do a DFO meet up at a temple or something.
I, for one, will be celebrating my heritage tonight by ignoring it completely in order to go to a compulsory work holiday party scheduled with no regard for my own religious traditions or schedule.
Now that we've got that covered…
Even though it's a random Tuesday in December in an odd number year, there is an election today. And thanks to Roy Moore's wife, this is now directly related to Chanukah! Oh, and pro tip: if you want to tell people you're not anti-semitic, don't "prove it" by pointing to someone you employee and say "look, a Jew!" Doesn't work like you might intend.
Irrespective of that ridiculousness, as of yesterday, the pollsters thought Roy Moore was up by 9 or Doug Jones was up by 10. So basically, no one knows shit beyond the fact that the vast majority of Republicans in Alabama will vote for a guy who was kicked off the bench for being an asshole even before it was widely known that he's an exploitative fuckwad/creep targeting underage girls (oh and he's completely unfit for office beyond that morally reprehensible and disqualifying fact). And for those of you scoring at home, this is all to fill the Senate seat made vacant due to the miraculous appointment to Attorney General for Jeff Sessions, who I can personally attest makes Ben Roethlisberger look like a Rhodes Scholar.  For more perspective on Roy Moore, just check out how conservative Alabama Senator Richard Shelby and former Republican spokesman/strategist/whatever say about the GOP's nominee for United States Senator from Alabama.  Yeah, this guy was bad news even before it came out that he has the dating morals of Roman Polaski. This particular special election is  clear: vote for a decent human being or let your loyalty to the Republican party/blind hatred of all things Democrat lead you to vote for a contemptible human being. Of course, I'm expecting Roy Moore to win by 5 points.
So even though there aren't enough Democrats in Alabama to last one day every four years since the Civil Rights Act of 1964, let's pray for a miracle that tonight, there are enough anti-terrible people voters that yield a partial Senate term through 2020 for the guy who isn't a fuckwad.
No matter what happens, at least we can light some shit on fire for the next eight nights.
As for SPROTS! not a whole that on today that will grab my attention, but YMMV.
NFL:
NHL: 
Ice Argonauts @ Ice Eagles appear to be "nationally" broadcast on something called TVA at 6pm DFO time
Ice Buccaneers @ Ice Abandoned Former Rams will be on NBCSN at 7pm DFO time
NBA:
In what would have been a key matchup through most of my childhood, the Lakers take on the Knicks at 6pm DFO time (ESPN has you there)
And "Trust the Process" travels to Minnysota to face the Men's Lynx starting at 8:30pm DFO time (also on tWWL)
AAA NBA:
A veritable bounty of whogivesashit starting with the 6pm slot–
Mississippi State at Cincinnati (ESPN2)
St. Peter's at Seton Hall (FS1)
Columbia at BC (ACCNE)
Fordham at Rutgers (ESPNU)
LITERALLY 9 DIFFERENT OPTIONS LISTED ON ESPN 3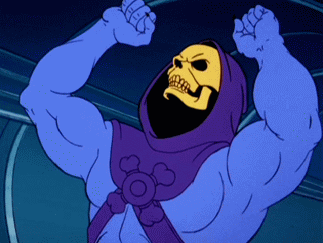 San Diego at Colorado at 7pm (PAC12)
Michigan at Texas at 8pm (ESPN2)
Albany at Memphis at 8pm (ESPNU)
Jacksonville State at Oregon State at 9pm (PAC12)
NCAA Women's Basketball:
Tennessee State at Louisville at 6pm (ACCNE)
North Florida at Michigan at 6pm (BTN)
Baseketball:
Nothing live, but probably worth rewatching, even if it's just to pick up life tips.
Total Fucking Bullshit:
WWE Smackdown at 10pm (USA)
Hmmmm, some DFOers may not like that description.
Eh fuck it. Even if you don't watch any of that, you can still get good and drunk so we have dick jokes to talk about. That and anal.  Remember, a dick joke can make your whole day, but anal can make your hole weak.
/shows self out
BFC is a Chicago native transplanted to our nation's capital and transplanted again to the mountain West. He enjoys football, whisky, and the oxford comma.
Latest posts by BrettFavresColonoscopy (see all)